WO FAT (The Black Code) LP/CD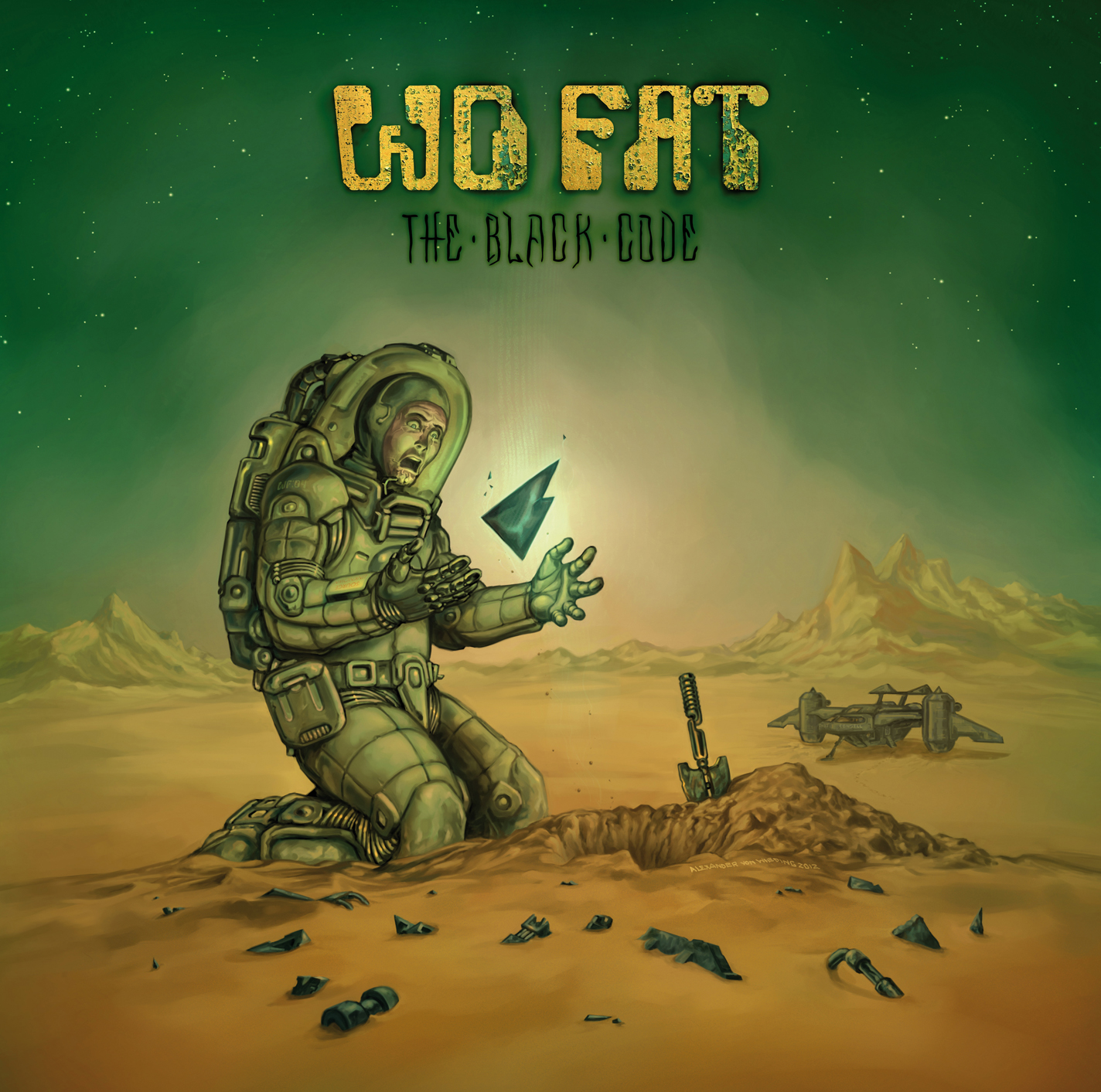 WO FAT IS back in order to show the world how to create a massive wall of blues-tinged metallic fuzz. Each muscular riff drops like a bomb while the sonic wave pours over the listener like molten lava. It's like they're powered by a nuclear fusion. Really. On top of that, there's a lot of improvisation which never destroys the basic structure of the song. The truth is that it all fits together perfectly. Basically, this is nothing new, because already the previous album 'Noche Del Chupacabra' (review here) was an impressive demonstration of WO FAT's capabilities. The interplay between Kent Stump (guitar, vocals), Tim Wilson (bass) and Michael Walter (drums) are what makes their music so enthralling and lively.
There is definitely never a dull moment when listening to the five cuts of this album, I can promise you that. In a direct comparison, 'The Black Code' is less psychedelic than 'Noche Del Chupacabra' - which, however, does not mean that WO FAT have turned their back completely on illicit substances. For example, just listen to 'The Shard Of Leng' and you will realize there is still a great potential to stimulate the synapses. But as said above, the mighty guitar work of Kent Stump dominates the album and one can feel that WO FAT come from Texas. That is why it is certainly not wrong to include ZZ Top in this context. But to avoid any misunderstandings, WO FAT do not follow in the footprints of the world-famous blues rock band. They are more like the wild and freaky brothers of Billy Gibbons, Dusty Hill and Frank Beard.
Speaking of like-minded bands - Tia Carrera or Dwellers have similarities to WO FAT and this is absolutely no disadvantage in my sonic world. Therefore it fits perfectly that 'The Black Code' is WO FAT's debut for Small Stone Records. Conclusion: From start to finish there are no weak spots on this album. There's an amazing flow while the overpowering heaviness is weighing you down and the powerful grooves kick your ass into action. Thus, there is no other course for me than to recommend 'The Black Code' highly.
(KK)