TEKHTON (Alluvial) CD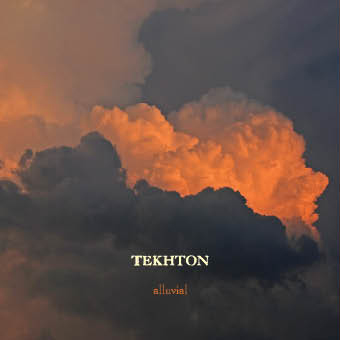 There are several reasons why I like this band. Some groups are desperately trying to create an individual sound, but TEKHTON don't need to try that because they got it. It's definitely not easy to come up with something new in the doom and sludge genre, but TEKHTON demonstrate that more is possible than just to imitate bands like Grief, EyeHateGod or Saint Vitus. Their debut 'Summon The Core' was just a foretaste of their abilities, but their second album 'Alluvial' shows impressively the undiminished creativity of this Dutch guys. Again released by The Church Within Records at the end of 2009, TEKHTON not only has considerably improved over the last two years, but has also opened their heavy sound for other influences without losing their characteristics. There are songs like 'Clove Hitch' that are surprisingly more melodic and emotional than anything before, while 'All Is Glory' combines influences from Fugazi with jazz-like rhythms.
Only the roaring vocals of Bert-René are reminiscent of TEKHTON's roots here, but otherwise they have broken new ground, based on their circumstances. 'Tectonic Mass' is one of the heaviest tracks on 'Alluvial', including mammoth chord progression and interesting vocal arrangements. At the same time there is a certain tension build up by the dark and menacing undertone. Another outstanding song is '011712' that begins like an adaption of Black Sabbath's 'Orchid' until a crushing riffs brings the delusive peace to an end. Shortly before the end, this instrumental song surprises with a barrage fire of noise. 'The Return of Viracocha' switches back and forth between postrock elements and hardrockin' segments before the quiet '90° S' finishes this album. TEKHTON have a great understanding of composition, always keeping things interesting with changes in tempo/riffs/melodies, which leads to the fact that 'Alluvial' is an exceptional release. Every single track on this album is strong, and it is best to listen to the entire album to appreciate their achievement. I'm impressed.
(KK)