IRON MAN (I Have Returned) CD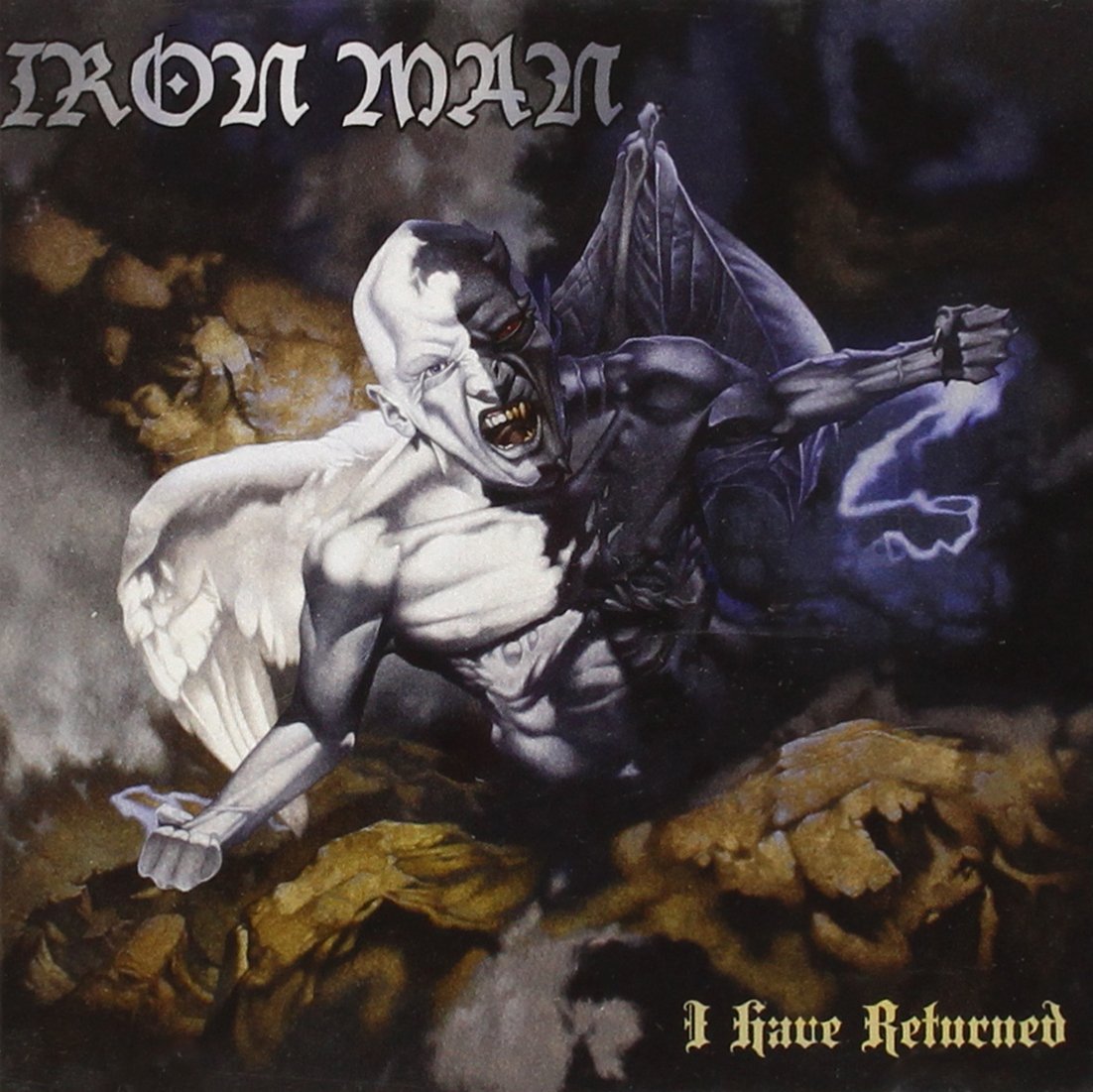 With its fourth album, Maryland's IRON MAN reaches top performance levels. This does not mean that the previous releases have been bad, especially the last one with the title 'Submission' gave us a taste of the indisputable technical abilities of the new line-up, but 'I Have Returned' is a true masterwork. If you don't have a copy of 'Submission' don't worry because 'I Have Returned' includes, among other things, these songs except for the short instrumental track 'Crazy Fingers'. Recorded at the Waterford Digital Studio with Frank Marchand III and Michael Lindenauer, the album attempts to crush the listener with a vigorous, heavy-weight sound. Needless to say, Alfred Morris III is again the riff master par excellence, but actually the whole band functions like a Swiss clockwork. The wonderfully precise bass lines of Louis Strachan are brought into play very well and enriches the entire dynamic range, while drummer Dex Dexter is playing incredibly hard and at the same time unbelievably flexible.
And there is vocalist Joe Donnelly, who is more than just a soulless imitation of Ozzy Osbourne. These are all qualities that assure that IRON MAN is still a superior hard rocking doom band and 'I Have Returned' is a convincing proof. This album is driven by an unmistakable, varied groove, and if you ever doubted IRON MAN's songwriting qualities please listen closely to the included ten songs and reconsider your point of view. 'I Have Returned' is packed with catchy tunes and you will look in vain for fillers. That's only one of the reason why I'm not interested in analysing each individual song. Thanks again to Shadow Kingdom Records, one of the leading (doom) metal label located in the USA, for releasing such an outstanding album in 2009. And as if this were not enough, this album contains a super extensive booklet, featuring all lyrics and extensive liner notes. All I can say is: Buy or die!
(KK)