INSIDER (Vibrations From The Tapes) CD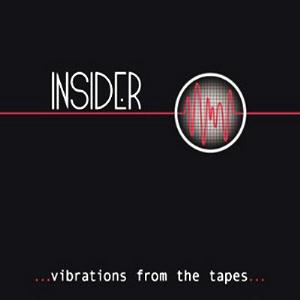 I remember well the Italian heavy psych band INSIDER. It was in 2000 when I wrote a review about their third release 'Jammin' For Smiling God' (review here), released then by the no longer existing label Beard Of Stars Records. They released a lot of good albums from bands such as Half Man, 500 Ft. Of Pipe, Gorilla and lets not forget Paul Chain. 'Jammin' For Smiling Gods' was another refreshing release at that time, because INSIDER had more to offer than the stereotypical rehashing of Kyuss-riffs that was very fashionable 13 years ago. Instead, INSIDER have enriched their fuzzed-out guitar licks with an effective Hawkwindian space rock edge.
Unfortunately, I have lost sight of the band over the years so that I didn't know their last album 'Simple Water Drops', released by Beard Of Stars in 2005. But Gianmarco Iantaffi of Phonosphera Records has brought me back on track again regarding the last activities of INSIDER, because he had sent me a copy of their newest album 'Vibrations From The Tapes'. The album features five fully improvised instrumental songs, which have been recorded live with two microphones on analog tape deck in the band's rehearsel room. Hence it comes as no surprise that the song length varies mostly between 12 and almost 28 minutes. The tunes are dominated by extensive, excessive guitar jams, which will allow listeners to immerse themselves in psychedelic worlds. There is still the Hawkwind vibe, but INSIDER make also use of elements which we know from bands like Can or Guru Guru.
The sound is very raw and stripped down without any technical wizardry. I like that very much because it gives me a feeling of being at the rehearsel room of INSIDER. To avoid boredom the band included some softer spots and experiments with structure and sound. All in all, it should be clear that you need, above all else, a good deal of patience and time to discover the cosmic world of INSIDER. But whoever takes the time will discover some tasteful psychedelic jams, inspired by the abovementioned bands and Jimi Hendrix. Without doubt, 'Vibrations From The Tapes' did capture the band in it's full improvisational glory.
(KK)
www.reverbnation.com/insideritaly