ALUNAH (Call Of Avernus) CD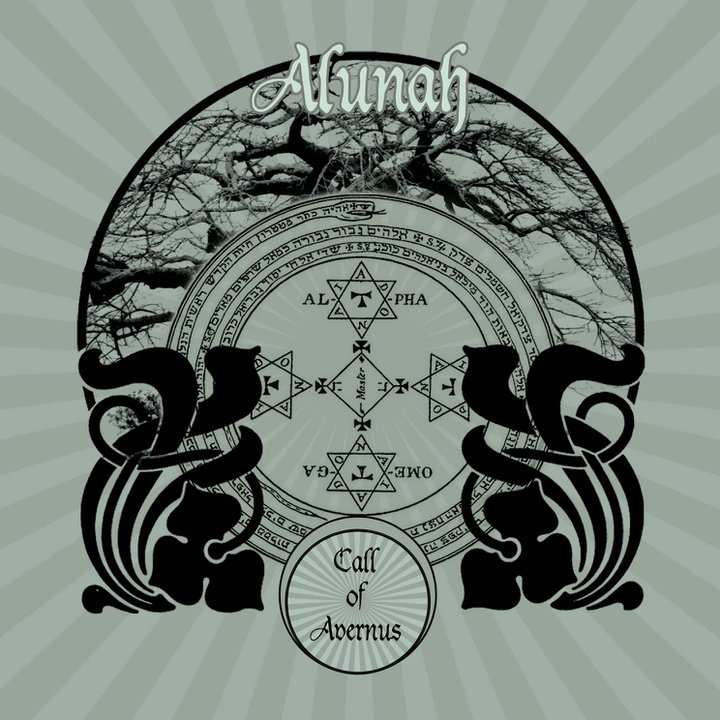 Undoubtedly, ALUNAH haven taken their time to mature. In the past, they only released a split 7" as well as the 'Fall To Earth' EP, which both showed clearly that the band has improved substantially. And then finally the time was right to record their debut album 'Call Of Avernus' that has been released by Catacomb Records in December 2010. It can be said without hesitation that 'Call Of Avernus' is ALUNAH's best work so far. Even the re-recorded version of 'Song of the Sun' sounds better and much fresher compared to earlier recordings. In musical terms, not all that much has changed since the foundation in 2006 and I do not mean this negatively. ALUNAH draw influences for their heavy doom-infected rock from different sources. Of course, the 1970's play a major role, but that doesn't mean that they are trying to resurrect this musical period by any means necessary. Apparently, there is also a predilection for bands such as Orange Goblin and especially Acrimony. This is expressed in their extensive usage of groove but also a couple of arrangements reveal a remarkable resemblance to the latter group. Well, I have no problem with that, because ALUNAH are capable of adding their own personal touch.
Among other things, this is cared for by guitarist Soph Willett, whose casual vocal style forms a pleasant contrast to the massive wall of fuzz. Furthermore they have some really nice ideas, which leads to the fact that 'Call Of Avernus' is not one-dimensional; it offer a nice range of different moods. There are also some cool time changes, and good dynamics in the tunes. ALUNAH has a very good understanding of composition and how to manipulate dynamics, shown instantly by the thunderous opener 'Living Fast in an Ancient Land'. The song begins very typical, but then it explodes with an adrenaline-pumping beat full of booming riffs. But the album also includes some quieter sections where they explore the world of psychedelia. Whenever possible lead guitarist Dave Day loves to use his wah-pedal and fortunately he uses it effectively, without overdoing it. All this is boosted by the crunchy production of the album, which puts great emphasis on the fuzzy guitar tones and the hypnotic female vocals. Not surprising, because the album has been mastered by James Plotkin (OLD, Scorn, Khanate) in cooperation with Greg Chandler. While 'Call Of Avernus' hardly re-invents the wheel in the realm of psych-tinged doom-driven heavy rock, it is a sophisticated and very entertaining album.
(KK)