WITCHFIELD (Sleepless) LP/CD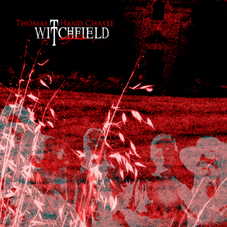 After unpacking the latest promo package of Black Widow Records, I noticed immediately this album due to the band name. The fact is that I'm quite allergic to all names including 'Witch', 'Black', 'Wizard' and so on. Once they were original, but chosing one of this words for your band name in current times is simply unimaginative and boring. In the end however it's only the music that counts and nothing else. After initial scepticism regarding the name WITCHFIELD I were very positively surprised when I had read the info sheet. The band was formed by Italian music veterans Thomas Hand Chaste (first drummer of Death SS and Paul Chain Violet Theatre) and Baka Bomb (he was a long-time bass player of Paul Chain). Further members of WITCHFIELD include vocalist John G.C. Goldfinch and gutarist Andy Cardellino from the Italian band L'Impero Delle Ombre as well as Ilario "Piranha" Suppressa on second guitar.
All in all, a very promising lineup and I can already say they deliver what they promise. 'Sleepless' is a sinister and morbid journey which will be opened by 'The Burial of Count Orgaz', a short organ-driven intro that reminds me of John Carpenter's music. The organ does not only play a key role here, and is equally important as the guitar. Furthermore that instrument is one of the main reasons for the mysterious atmosphere of the album. Aside from songs such as 'Void in the Life' or 'Edna's Escape from Cancer City' that are heavily influenced by Paul Chain's doom metal phase, there are also strong tendencies towards a progressive rock direction. In the first minutes of 'Void in the Life' you can hear a saxophone as well as transverse flute, before the song turns out to be a sinister doom metal anthem.
'Totentanz' is a mysterious organ-based track that reminds me to the legendary madman Dr. Phibes, and then there's 'I curse my fate', whose dark suction drags the listener into a morbid ritualistic world. The cover of the Death SS song 'Inquisitor' is truly enjoyable, featuring a guest appearance of Clive Jones (Agony Bag/Black Widow) who refines the song again with additional saxophon and flute parts. Another great cover version is 'The Black Widow' that every Alice Cooper fan should know from the 'Welcome to my Nightmare' album. Compared to the original WITCHFIELD's version is more frightening and threatening. All in all, 'Sleepless' is not only one of the best doom metal releases in 2009, but also a mesmerizing soundtrack for a horror film, which was never shot. As usual, the artwork is also very tasteful but I would expect nothing less from a label like Black Widow Records.
(KK)