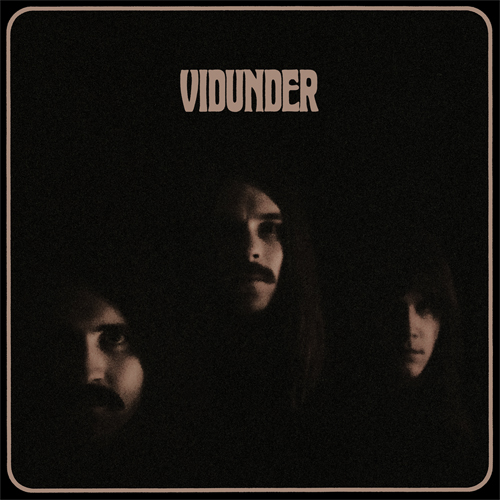 You only have to look at the cover artwork of VIDUNDER's debut album, and you know what to expect: a blast from the past. In this case, we find ourselves in the year 1970 and this three cats from Sweden did their utmost to recreate the bluesy heavy rock from the old times. The work was worthwhile, because VIDUNDER have definitely achieved their goal. That begins with the production followed by the song arrangements and ends with the entire performance. Some of the tracks are a bit folky in parts, while others conjure up a darker atmosphere.
It is just a pity that not all of the included 10 songs can't enthuse me. Most of all, this is due to the fact that VIDUNDER do not have a good sense for fresh hooklines. In addition, I miss some sort of fierceness. I'm pretty sure that these three guys could be my own children, but very often they do sound twice as old, if you know what I mean. That sets them apart from other bands on Crusher Records such as Blues Pills, Dean Allen Foyd or Spiders, which are all a good deal more powerful. That it can be different, VIDUNDER demonstrate with songs like 'Summoning The Not Living', 'Asmodeus' as well as 'Threat From The Underground'. These tunes are more highly charged with energy and count among my faves. The rest just didn't light my fire too much.
Don't get me wrong, this is not a bad album but VIDUNDER needs to add a stronger personal note to their music. Especially in this fast-moving age, where another 1970s-styled heavy rock outfit is already lurking behind the next corner.
(KK)