UNCLE ACID & THE DEADBEATS (Mind Control) LP/CD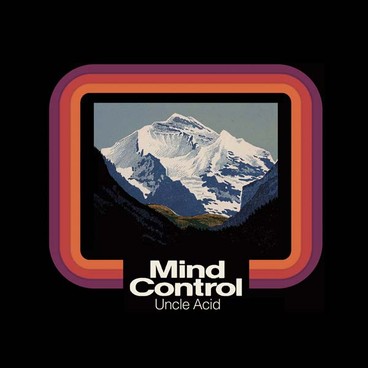 For me, it is a mystery why this band is so well received and why people pay a lot of money for their very early releases. I had hoped to find an answer while listening to 'Mind Control', but I did not succeed. One of the things that disturbs me the most are the thin vocals that are free from any expressive quality. In addition, UNCLE ACID are definitely no gifted songwriter. Only 'Mind Crawler' stands out with its early Stooges vibe, but beyond that 'Mind Control' is just a tedious blend of early Black Sabbath riffs and Beatles-esque vocal lines. Of course, a slight vintage heavy metal influence as in 'Evil Love' must not be missed. Well, that was to be expected.
'Follow The Leader' goes more into a psychedelic direction without being really trippy. Needless to say, there's also a lack of energy. The only thing I liked of this album is the crunchy guitar tone, but it would have been nicer to listen to some good songs. Overall, it remains to be stated that UNCLE ACID doesn't live to its considerable hype. This is the right stuff for all hippies who think that a nostalgic ghost train ride is pretty scary and exciting. Alright - I'm done with this review.
(KK)