IVY GARDEN OF THE DESERT (Docile) LP/CD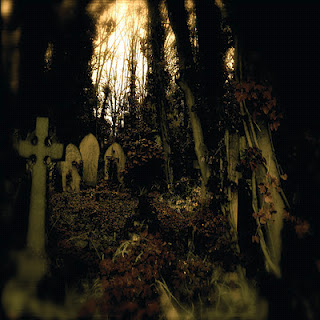 Due to the cover artwork, one could suppose that IVY GARDEN OF THE DESERT is a new doom metal band from Italy. But far from it: They feel more at home in the territory where you can find groups as, for example, later Colour Haze and their cohorts. The technical implementation shows that IVY GARDEN OF DESERT have their shit almost together and also the vocals of guitarist Diego know how to please. Moreover, they have the talent to create a gripping atmosphere and I really like the voluminous, filthy guitar tone. The four included songs are long and result in a total playing time of almost 40 minutes. However this also means that a few parts within the tracks are a bit too long-winded for my taste. A good example of this is the second song 'Enchanting Odyssey' that starts quite promising but ends in uninspired guitar noodlings.
Much different and much better is 'Hang Glider' that is dominated by folky acoustic guitars. There's also a bit of percussion and again, Diego proves that he has an expressive, emotional voice. I really dig the dark, melancholy atmosphere of that song. I think IVY GARDEN OF THE DESERT are always at their best when they leave trodden paths, because there is great potential here. One does feel that these Italians keep their musical doors open. And it wouldn't be a bad idea to improve the guitar playing, particularly when the six strings start their solo-trips. The riffs are nice but the solos are mostly average. Well ok, the band has been formed at the end of 2008 and so I should exercise forbearance towards them. On the bottom line, 'Docile' is a good start. I am sure that fans of heavy progressive psych will show interest in IVY GARDEN OF THE DESERT.
(KK)
www.myspace.com/ivygardenofthedesert