IRONWEED (Your World Of Tomorrow) LP/CD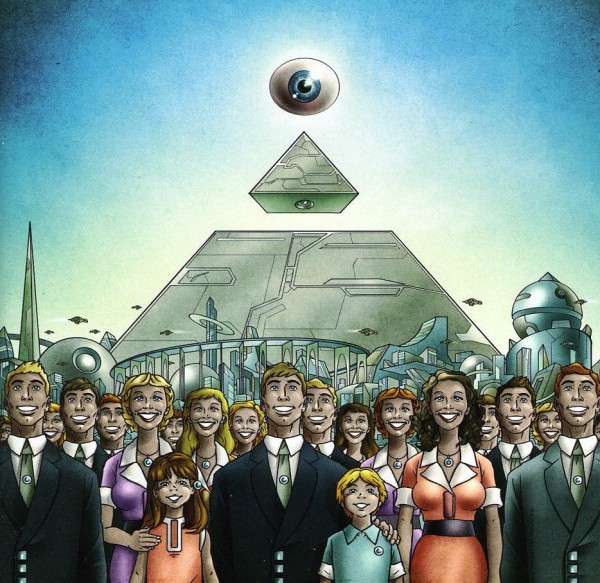 I had a hard time writing a review about 'Your World Of Tomorrow', because once again IRONWEED's heavy brew causes very mixed emotions within me. That was already the case after covering the band's debut 'Indian Ladder', that has also been released by Small Stone Records in 2008. Since then, three years have passed and once again I am torn between joyous thrills and sheer boredom. One reason is that IRONWEED's songs lull in the zone somewhere between top-notch and utter triviality. In addition, it seems to me as if they are trying to put too many song ideas into one. The resulting complexity of course is intended and from a technical point of view, IRONWEED cut a fine figure.
Powered by the edgy fuzzy sounds of two guitars, the band shows off its tight interplay and it did not take listeners long to find that these guys fit nicely alongside Solace. That's also because of the fact that IRONWEED blend heavy metal, hardrock, doom metal, and hardcore in a similar way. But unfortunately it doesn't always result in great songs. On the plus side, there is 'A Graceful Death' and 'Awaken' that both show IRONWEED's ear for melody.
Especially vocalist/guitarist Jeff Andrews does a fantastic job here with a crisp clean voice that is haunting and soulful. His unique vocal stylings are giving 'Awaken' a sharper profile, emphasizing the metal edge in IRONWEED. The same could be said about 'Now Stronger' that is another favorite of mine on this album. But there are also some tunes where everything sounds a little bit too contrived for my taste. I miss a compelling idea or some memorable hooks. What remains in my memory is just a bunch of heavy riffs but nothing more. As I have said, it's difficult for me to make up a clear opinion about 'Your World Of Tomorrow'. To me, it is a double-edged sword even when IRONWEED still offers much promising potential.
(KK)