IMAAD WASIF (The Voidist) CD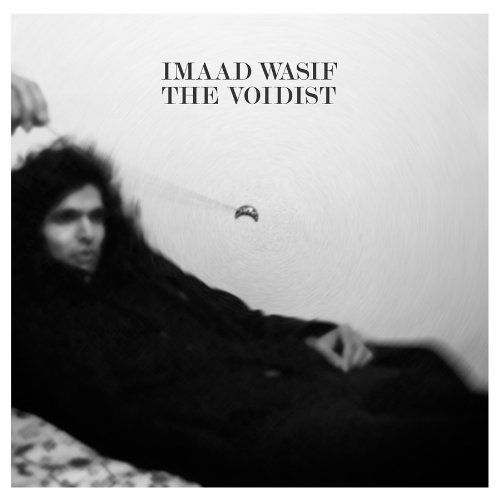 This is the first time I have the opportunity to take a closer look at the work of Imaad Wasif, a young and very talented singer and songwriter who lives in Los Angeles. After checking through the press info, I was impressed by his musical biography. Besides other commitments he was a member of Lou Barlow's Folk Implosion and shared the stage with Arthur Lee's Love and Sebadoh, just to name a few. 'The Voidist' is Imaad Wasif's third album, which he recorded with his own band Two Part Beast, and he indeed had managed to convince me. This album, released in 2010 by Viva Hate Records (licensed by Tee Pee Records), is like a stunning beauty with a lot of emotional impact and profoundness. This is especially the case when Imaad Wasif unpacks his acoustic guitar.
Most of the eleven tracks are located in the world of psychedelic folk rock, but there are also a couple of loud and distorted eruptions. During such moments I am surprised how heavy 'The Voidist' can be. The contrast between his acoustic and electric side is striking and extremely effective. A good example for this is the last track 'Razorlike' that starts very quietly and slowly grows to a climax with loud guitars. The use of dynamics play a key role in Imaad Wasif's music and he knows very well how to use them effectively. 'Fangs' is further proof of this and reminds a bit of The Stooges, particularly in the second part of the song. Sometimes the music is melancholic and gloomy, but there are occasionally bouncy and cheery sections that provide a nice balance.
But Imaad Wasif is also a very good vocalist and his unobtrusive and clear style is the icing on the cake. For me, it is almost impossible to pick out single songs, because this album is like a whole story and all songs are delightfully listenable. Furthermore I really dig the production. You can distinctly hear each instrument and the overall tone is warm and earthy just like the autumn sun. Actually this is no big surprise, because Chad Bamford (Weezer, Perry Farrell) and Mathias Schneeberger (The Obsessed, Burning Witch) sat behind the mixing desk. Perhaps some Cosmic Lava readers will be delighted that Dale Crover (Melvins) and Greg Burns (Red Sparowes) have been invited as guest musicians, but even without their contributions 'The Voidist' would still be an excellent album. If you're a fan of psychedelic folk rock, refined with a small dose of indie rock or just appreciate great music/lyrics and ideas, pick this up right away. 'The Voidist' really deserves a spot in your collection, and you deserve to hear this wonderful music.
(KK)