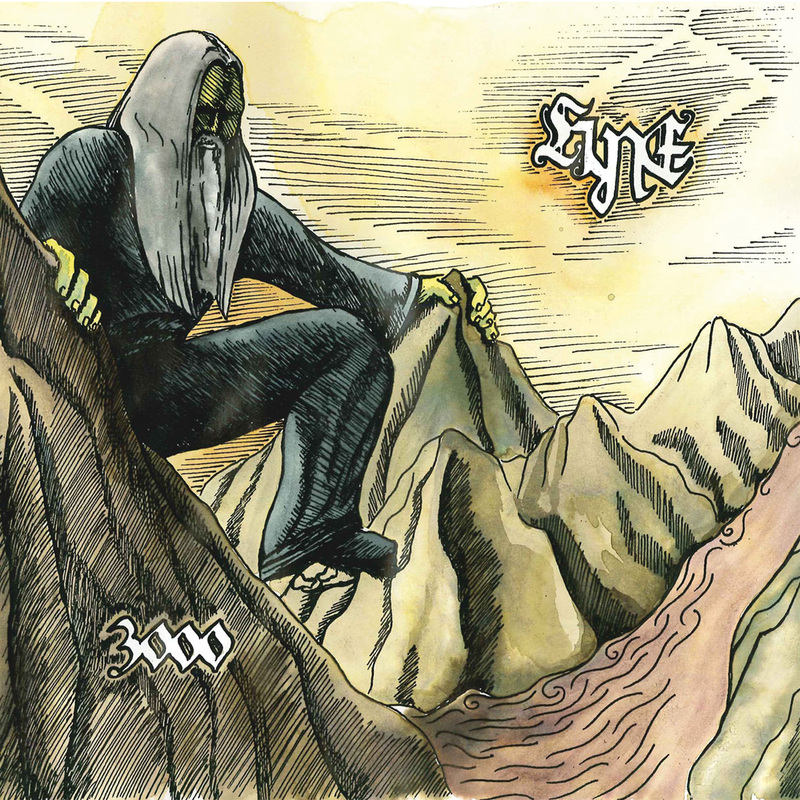 Hyne is a new Stoner 5-piece from Hamburg, Germany. '3000' is their debut and it leaves me undecided, even after half a dozen runs. The album is produced quite good and got a powerful sound (regarding it is self-produced). It starts with 'Loafer', one of the best songs of the album introducing a strong riff and a pretty nice bass line, when it manages to introduce a nice mix of a few slower doomy parts and lots of driving stoner rock.. Most of the eight tracks got catchy riffs and hooks, clearly enough to even get me excited sometimes to hear that from a German band.
As most German stoner bands, Hyne are playing a more heavy kind of stoner rock, sometimes I'm sure the guys must like Down and some other Nola stuff, but that's not the point, the songs still got a desert vibe and some of the raw power you need to create real good rock music, but speaking of raw, I should mention singer Adam McLocklan (meanwhile he has been replaced by a new vocalist). Adam's voice sounds pretty raw and pressed, somewhere between Matt Pike (High on Fire) and Lemmy Kilminster (you should know…) with a hint of classical metal singers like Schmier (Destruction) or Chris Boltendahl (Grave Digger).
This special vocal style annoys me a bit, because for the same reason I never really liked most of the music of the above mentioned. The singing is mostly in the same theme with just very little variation. Therefore one of the better songs of '3000' is the slow 'Cries From The Hidden', where Adam is changing his style to a calmer, more melodic theme, although this psychedelic influenced song in the vein of 'Planet Caravan' misses out the biggest quality of Hyne: Heavy riffs and driving power! So if you like the mentioned vocal style, you should definitely try out Hyne's debut, if you don't, like me, you should give it a try nevertheless, because some riffs and hooks really need to be heard. All in all a good debut and if Adam takes the chance to become more variable, I'm really looking forward to their next outputs!
(Thomas Braun)