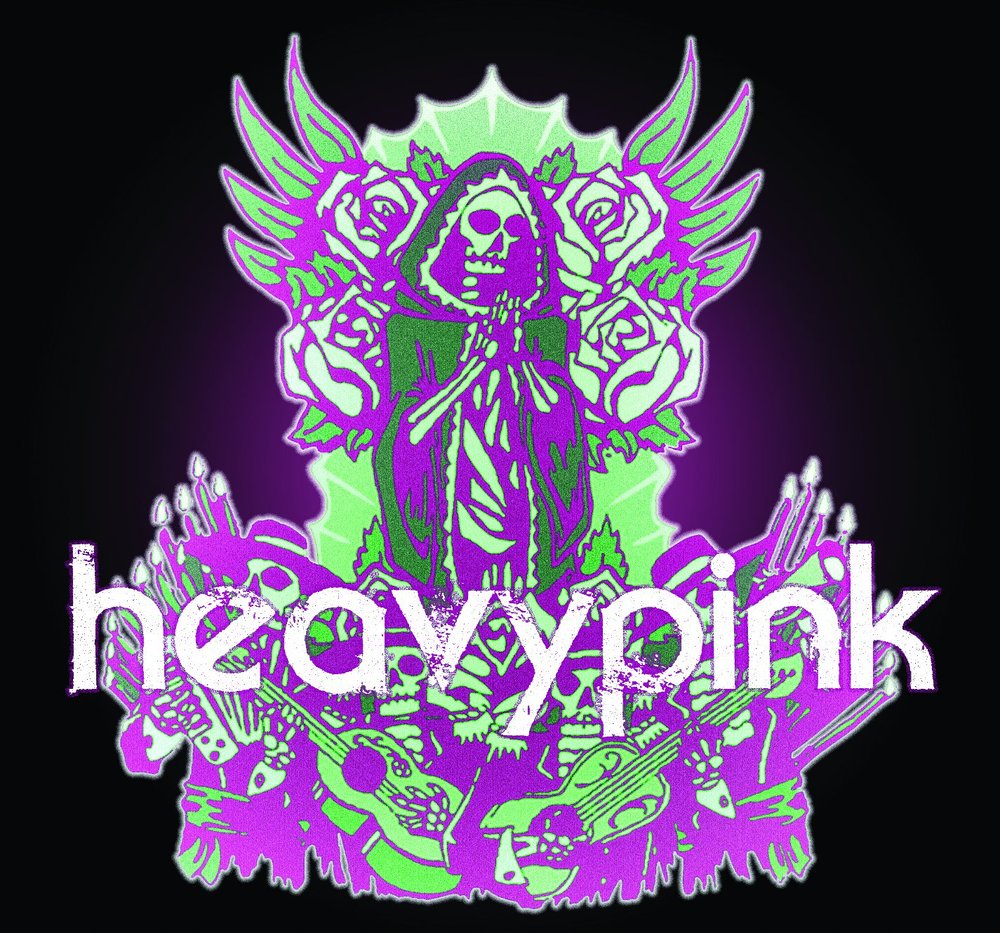 Over the last years, Tony Dallas Reed has become a workhorse in the heavy music scene. Bit by bit, his field of activity expanded. On the one hand there are his bands Mos Generator and Stone Axe and, secondly, Tony is very busy as a producer. But it seems that his capacities are not fully utilised and thus he founded a new project with the name HEAVY PINK. I am therefore wondering if there is actually enough time left for three meals a day and to get some sleep? However, one thing is fact: HEAVY PINK offers the same high musical standard as his other bands.
Musically, the roots of HEAVY PINK lie in Mos Generator and that can be heard in both tracks on this 7". But there are two differences to Mos Generator: firstly, Tony Dallas Reed plays all instruments here and, secondly, it's definitely more psychedelic than anything else he had recorded before. Despite that, the heaviness does not come too briefly as well as hard guitar riffs. Especially the A-side, 'Flower & Song', is heavy as hell and his liking for 1970's Black Sabbath shines through every single note. But due to his significant vocals and the lysergic leanings, 'Flower & Song' is much more than a soulless Sabbath rehash. Moreover, the melody and the whole arrangement of the song is typical Reed. All in all, a real beautiful song.
On B-side is 'There Is A Light' and it's a little less heavy but also pretty damn good. The vocal lines reveal some similarities to The Beatles and Beach Boys, but the crunchy guitarwork ensures that the song is still located in hard rock territory. On the whole, this is an excellent 7" and if you dig Tony's work as much as I do than there's absolutely no reason to ignore HEAVY PINK. The single also includes a download card, which features a third track named 'Long Live The Mellotron'. Unfortunately this card was not part of my promo copy, but I can't imagine that this tune is crap. By the way: If you would like to find out more about HEAVY PINK, please read the interview (click here) I did with Tony Dallas Reed in March 2012.
(KK)
www.facebook.com/pages/HeavyPink/167442043334358