GOZU (Locust Season) CD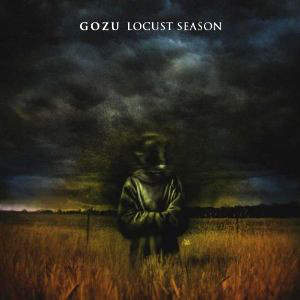 And yet again Small Stone Records have succeeded in discovering the next powerful riff machine. The new entrant answers to the name of GOZU and first appeared on the scene in 2008 with the the release of their seven track EP. Two years have passed since then and 'Locust Season' is GOZU's debut album that enqueues itself seamlessly in the bank of high quality releases from Small Stone Records. These guys are hardly reinventing the wheel with their music, but they've obviously found a niche in the modern heavy rock genre, and they're doing a mighty fine job with it if I do say so myself. Although it's easy to hear the echoes of such bands as Soundgarden and Queens of The Stone Age in GOZU's sound, these guys bring an energy and enthusiasm to the table that elevates their work well above the level of a mere ripoff.
Fueled by pounding drum beats, huge riffs, relentless grooves, and the charismatic voice of guitarist Marc Gaffney, 'Locust Season' is the kind of heavy, riff-driven album that's perfect for blasting with the windows open while you drive along the road. From the thunderous pace of the first track 'Meth Cowboy', to the funk-infected groove of 'Rise Up', to the menacing vibe of 'Alone', Marc Gaffney's massive, high octane fuelled riffs and searing leads are a testament to the sheer power of the axe at its most unpretentious. There are a lot of guys out there who could learn a few things from him. The only small problem for me is the influence from Queens of The Stone Age, because I cannot bear their music. They simply suck. But fortunately GOZU are adept at integrating these influences within their songs, so that it isn't less fun for me to listen to 'Locust Season'. The Benny Grotto production fits perfectly, but everyone who is familiar with Small Stone Records knows, that all their releases have an extremely good sound. This is an entertaining and dynamic album from a 4 piece that puts forth a lot of sound with plenty of hooks, great guitar work, and imagination. I am impressed by GOZU.
(KK)