GOLLUM (The Core) CD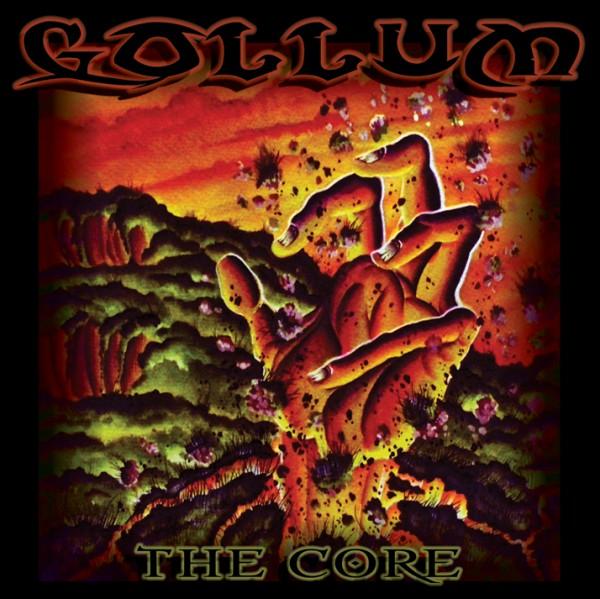 Not a good omen when I don't know what to think about an album, even though I was listening to it pretty often. Well, 'The Core' is such a case. Hailing from North Carolina, GOLLUM was formed in the summer of 1998 and this is their second full-length, released by Rotten Records in 2009. Unfortunately, drummer Hunter Holland died of heart failure just a few weeks after completing his drum tracks, but the band soldiered on, confident that it's what Holland would have wanted. In the meantime, the band recruited a new drummer, but 'The Core' is dedicated to the memory of their old skinsman. That's a tragic story, but it should not play a role in my personal rating. Thrash metal forms the basis for the energetic music of GOLLUM reinforced with a strong dose of sludge. But suddenly there's a song like 'Ominous Winds' which takes the listener on a trip into psychedelic and progressive regions. In addition, a female singer provides a very pleasant, cosy ambience. To a certain extent, 'The Core' mostly reminds me also to Mastodon's riff-athon which perhaps will please some of the readers. Personally, I like the songs far from ordinary. This includes the short cut 'Amor Fati' that spreads a medieval vibe. 'Schadenfreude' is another highlight on this album.
Within a few seconds the song changes direction, moving away from the sludgy thrash metal assault and toward a slightly progressive orientation. 'Carven Bones' gives us a hint to the fact that some of the guys have a couple of hardcore/punk records in their collection. The last track 'Omens' makes a more smooth final, but otherwise 'The Core' is a hectic and a restless affair. There are some good approaches, but their implementation still leaves much to be desired. Particularly the overall attitude sounds a bit to forced for my taste. Well....downtuned guitars, psychotic vocals, a lot of chord changes can be interesting when you are adding a little bit of naturalness to your songs. For long periods, GOLLUM show themselves to overambitious. But I also have to say that these are talented players with an interesting musical vision and they manage to record an album with a strange atmosphere mainly obtained by the use of keyboards. Additionally a few guest musicians have been invited such as "Dixie' Collins (Weedeater) or D. Randall Blythe (Lamb of God), but nonetheless 'The Core' is a no above-average album. GOLLUM has great potential, but I hope that their "shapeless mass" (GOLLUM - a name derived from the Yiddish "goylem" which literally translates to "shapeless mass") will take more shape in the future.
(KK)
www.opticalrealm.net/__gollumband.com/