GINGER TREES (Along With The Tide) CD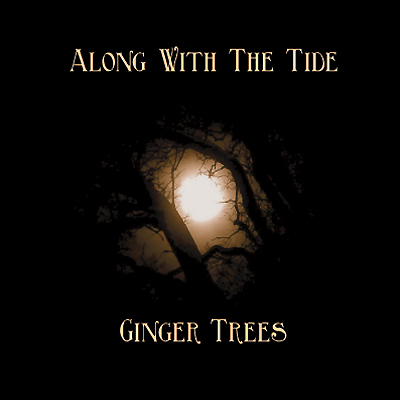 I have never heard of Swedish progressive rock band GINGER TREES, but fortunately Transubstans Records send me a promo copy of their second album that has been released in February 2011. What GINGER TREES have done on 'Along With The Tide' is a truly remarkable achievement. By bridging the gap between 1970's progressive rock and modern progressive rock and throwing in some melodic pop psych for good measure, they have created a magnificent sound. There are some stunningly beautiful moments on this album and some very intense songs. Yet, it always remains consistent and the album flows incredibly well.
The excellent 'Poseidon' combines crunchy heavy rock riffs with catchy harmonies and stellar vocals whereas 'Kurukshetra' invites to dream. There are many calm moments on 'Along With The Tide', but there's never a lack of energy. One reason for this is guitarist Rasmus Blomqvist whose clear and passionate vocals immmediately attracts the attention of the listener. He displays his enormous talent in a pleasant way without overdoing it. What I personally liked a lot is the fact that GINGER TREES set a high value on emotions.
So even if you don't like progressive rock, you shouldn't ignore this band because they don't overcharge their songs with technical gadgets and wanky guitar work. Due to this fact, this is an accessible album. Here we are dealing with nine songs that are smartly written, arranged dynamically and with a talented band that knows how to play. And there's a lot of diversity. 'Shadow Of The Mountain' is based on acoustic guitars and another blissful joyride into the realms of melancholy. Yes, exactly, 'Along With The Tide' can sometimes be a dark-sounding journey but it doesn't drag you down and there's still a subliminal optimism, even in the darkest corners. To sum it up, I definitely recommend this album to people who like good 70's-tinged rock and progressive music that has not lost its heart.
(KK)