GIANT BRAIN (Thorn Of Thrones) CD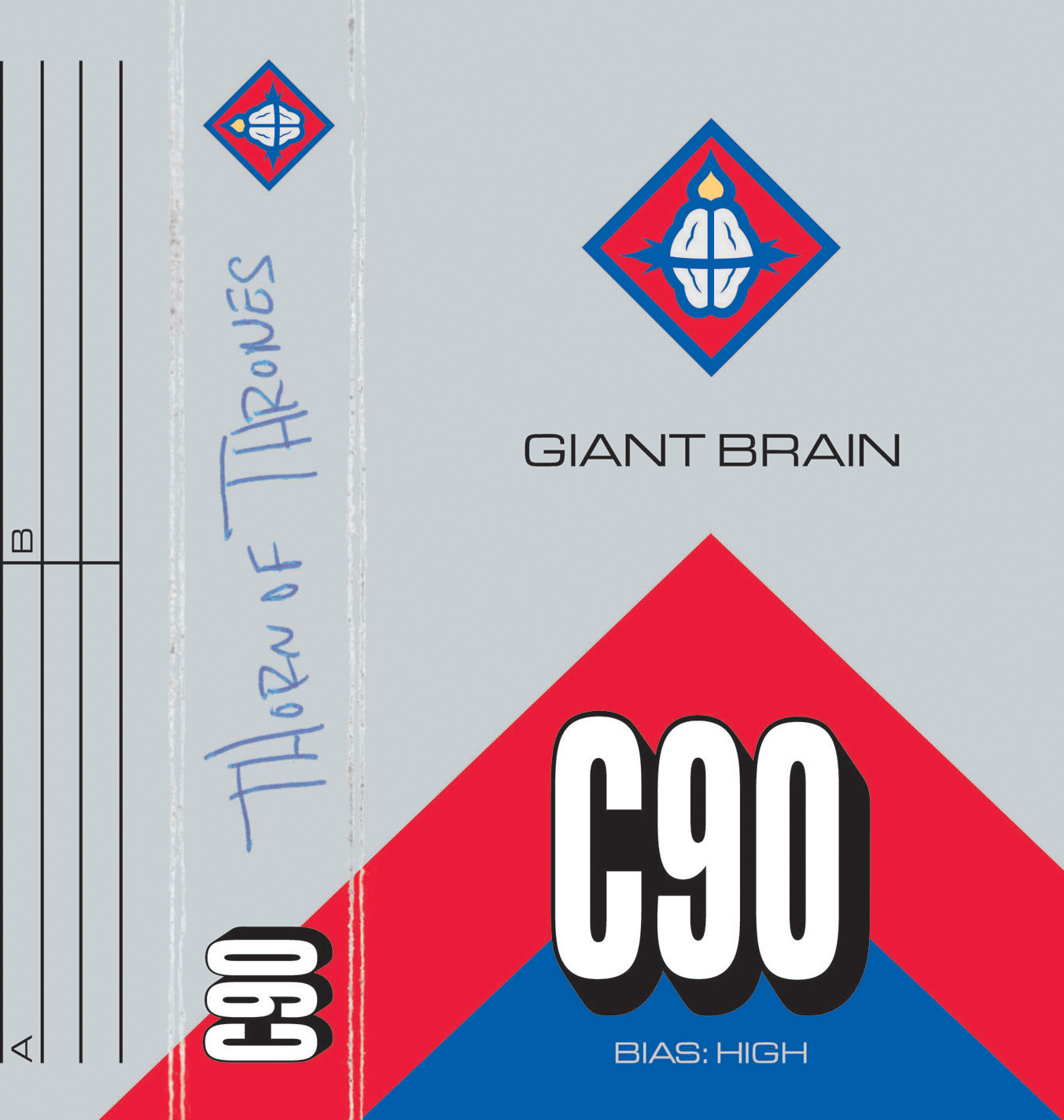 The cover artwork of GIANT BRAIN's second album reminds me of the days when customized mix tapes made the perfect personal gift for someone else. I can't remember how many tapes I've recorded between 1982 and 2000, but it was always a pleasure. Maybe the guys of GIANT BRIAN have felt the same way and this is their visual tribute to that time. The music is not as vintage as the artwork, although 'Thorn Of Thrones' includes musical quotations from the early 1970's and mid 1980's. GIANT BRAIN is still deeply ingrained in electronic sounds, but in contrast to their first album 'Plume' that was also released by Small Stone Records, 'Thorn Of Thrones' offers more guitars and more sonic experiments. The more I listen to this album the more I'm getting conviced that this is not only a deep bow to bands like Neu!, Hawkwind, Can or Kraftwerk.
Obviously these guys are aware of the fact that Detroit was not only the birthplace for high energy rock and soul, but also for groundbreaking techno music, and that they've a close-knit feel to the varied musical history of Detroit. One of the highlights is 'This Is Where the Robot Escapes His Evil Captor, Finds Raygun, Plots Revenge', a song that combines compelling grooves with loud outbursts of percussion, while Phil Dürr's guitar is responsible for rockier moments. All nine songs are instrumental with exception of 'Empyrian' featuring Sue Lott on vocals as well as the Sutton brothers. Although the music on the album is very varied it forms a really interesting and strong whole, so that it's possible to detect new sounds and elements with each listening sessions. This is very good music, and even if you hate words like techno or electronic music just give GIANT BRAIN a chance...
(KK)