FREEDOM HAWK (Holding On) CD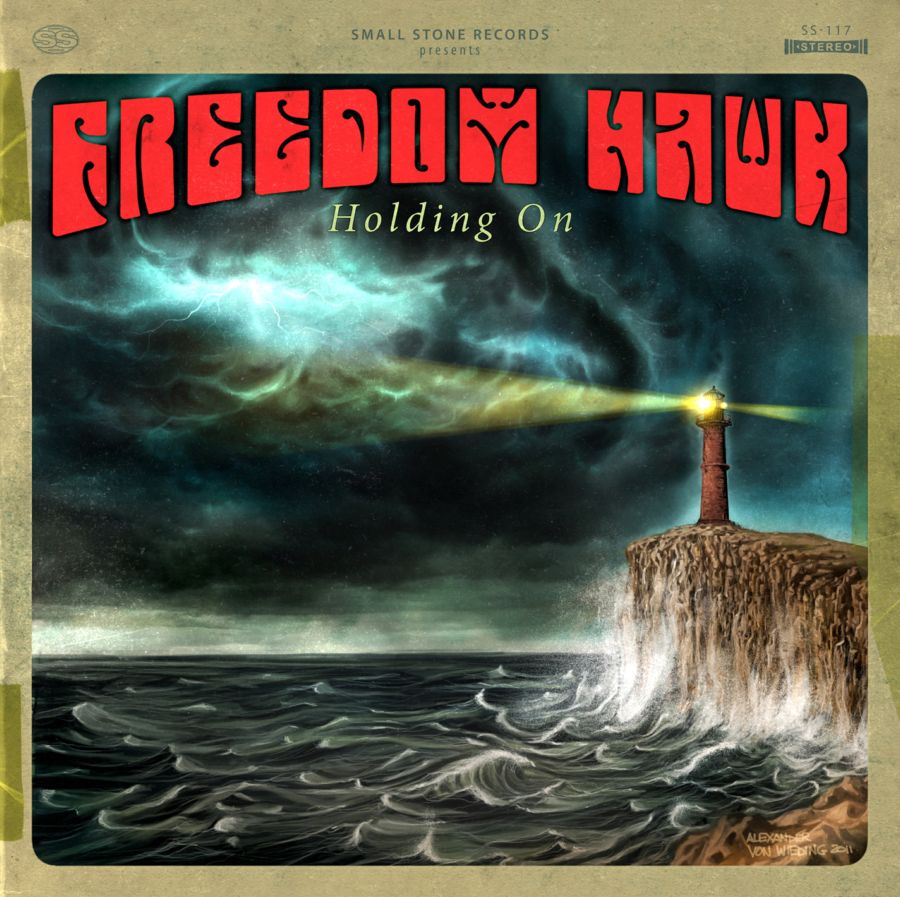 It is almost impossible to write a review about FREEDOM HAWK without mentioning Ozzy Osbourne. This is due primarily to the lead vocals of guitarist T.R. Morton whose style reminds you immediately to the first frontman of Black Sabbath. Therefore, he is in good company with Sheavy vocalist Steve Hennessey or Dan Fondelius of Count Raven. But also in other areas, early Black Sabbath left behind traces that cannot be missed. Early Black Sabbath means in this context the 1975 - 1978 period, by the way. These are exactly the components of FREEDOM HAWK that I really appreciate instead of complaining about the obvious similarities. Why? Because FREEDOM HAWK manage to add their own personality to their heavy fuzzed-out 1970's-infected Sabbathian rock. For that reason, it would not be accurate to call them a rip-off.
Also, the band has developed in the right direction since their self-titled debut for Meteor City Records. 'Holding On' (which is their 2011 debut for Small Stone Records) is backed by a subliminal dose of early 1980's heavy metal which leads to a harder edge in their sound. Additionally, these cats have a knack for writing irresistible melodies that also maintain enough intensity and emotional depth. This is mainly due to Morton's striking vocal style, but also lead guitarist Matt Cave cranks out a lot of thick, heavy riffs and tasteful solos. He shows off his versatility without being obtrusive or annoying. Meanwhile, the rhythm section of Lenny Hines and Mark Cave keeps up an infectious power groove in the background. There are also moments when FREEDOM HAWK bring an organ into play which makes the music a bit more trippy. Apart from that, the band has managed to come up with a few surprises.
One of them is the eighth track, 'Bandito', where they have linked their heavy rock with a bit psych-tinged country, whereas the short instrumental 'Zelda' is pure Sabbath worship, but in a good way. For the most part the album is packed with good tracks, but especially 'Faded' and 'Indian Summer' are two of my favourites. This album won't change the musical world, but that is of course not the intention of FREEDOM HAWK. 'Holding On' flows very seamlessly and offers 51:48 minutes of timeless heavy rock. Elaborated song writing, a great production and an overall great atmospheric feel have been created here by FREEDOM HAWK. As one can see, I really can't say anything bad about this album. Even the album artwork from Alexander von Wieding is exceptionally pretty. But be careful: You might become addicted to 'Holding On'!
(KK)