FISTULA (Northern Aggression) 12" EP/CD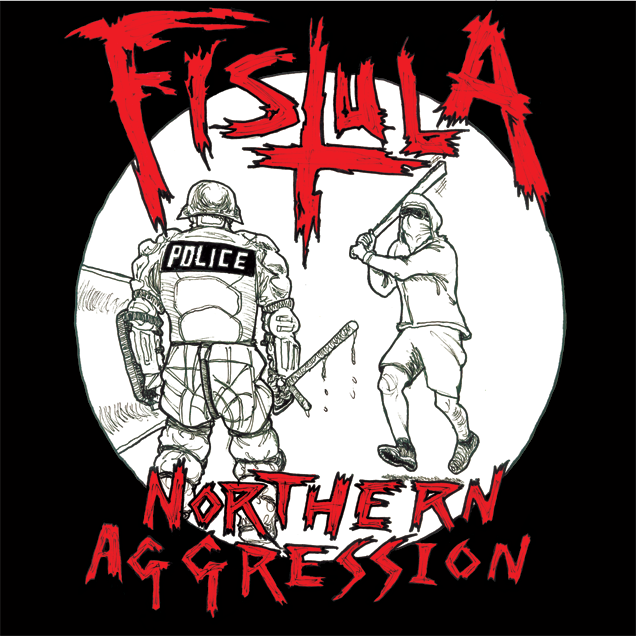 Not only the cover design of the latest FISTULA looks like a hardcore punk record from the 1980s, but also the songs show certain similarities to this kind of music. Well, sludge and hardcore were always closely related, so that FISTULA do not start a musical revolution here. But 'Northern Aggression' is, at least in my view, their closest approximation to 1980s hardcore and I like that very much. The overall sound of this record is very massive and raw, practically oozing out of the speakers, while the immense heaviness crushes everything (no joke).
I was delighted to see that Jeff Hayward (Morne, Grief) has been invited to contribute some vocals to two of the included 8 tracks, but also without prominent assistance this would be a very good EP. The music is generally fast, but sometimes slows down into an almost doom tempo for variety, which sounds absolutely great. 'Northern Aggression' is of course a dirty, nasty, brutal affair - exactly the way it should be in the ugly world of sludge.
In conclusion, FISTULA will not disappoint you whether you're an old fan or a beginner. All you have to do is listen and hear the anger from these chaps and be consumed by their wall of sound. (Please note that the CD version includes a bonus of FISTULA's 2010-released six-song 'Loser' EP)
(KK)