FIREBIRD (Double Diamond) LP/CD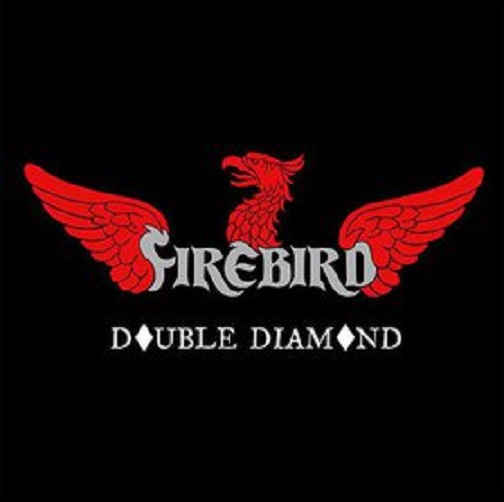 FIREBIRD return with the best album in their career, and I mean this very seriously. The times of early 1970's blues rock are almost gone, or to be more precise, it plays a subordinate role on the new record. Instead, the band moved forward on the timeline and is now in the second half of the 1970's. FIREBIRD moved the needle a little more to the metallic hardrock side on 'Double Diamond' without sacrificing their identity. And basically that is hardly possible, because Bill Steer has developed his very own style in the course of the last 25 years. Well ok, Napalm Death is not a good example of this, but instead, Carcass is. Be that as it may, it is a thing of the past and currently it's more important to deal with present times.
'Double Diamond' has great songs ranging from ass kickin' hardrock to introspective semi-ballads and it is an absolutely brilliant example of how good high quality hardrock should be played. FIREBIRD managed to combine power with melody and reminds me of a mix of mid-1970's UFO, ZZ Top and later Thin Lizzy. Bill Steer has an emotionally hoarse and pleasing voice, and it really elevates these hardrock songs to a new level. If the band had a different lead singer, these songs wouldn't have been nearly as good.
He's a really gifted singer but he also makes his guitar soar with high octane killer riffs, delicate harmony lines and sensitive solos. Neither should we forget the excellent rhythm section consisting of Spiritual Beggars drummer Ludwig Witt and bassist Greyum May. They are building a strong foundation, on which the strength and durability of the entire song structure depends. It's really good fun to listen to 'Double Diamond' and I never feel the need to skip forward because it offers a lot in terms of incredibly distinctive hooks and carefully thought-out song arrangements. It's impossible for me to pick out individual tracks, but let me say that 'For Crying Out Loud' includes some of the best riffs and grooves I have heard in a long time, whereas 'Pantomime' is almost as heart-rending as Skynyrd's 'Simple Man'. To sum it up, 'Double Diamond' is a double diamond in the truest sense of the word and it's still hard for me to get it out of my player, simply because it's addictive as hell.
(KK)