FALL OF THE IDOLS (The Séance) CD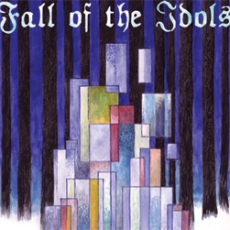 There was a considerable buzz in Doom Metal circles in 2006 when FALL OF THE IDOLS released their debut full-length, but 'The Séance' trounces it in all departments. Sturdier songs and a monstrous filthy production: the new album sounds as if the band has recorded it in an enormous cavern. For the first time one can hear that FALL OF THE IDOLS has three guitarists in the line-up and they do really a good job in creating an impermeable wall of sound, supported by a strong rhythm section. Last but not least, there are the vocals of Jyrki Hakomäki who doesn't sound like any other singer in Doom Metal. His characteristic dark voice adds more originality to the songs, although the band has found very soon an own identity with the debut album 'The Womb Of The Earth'.
But it's always possible to improve yourself, and FALL OF THE IDOLS did that in an impressive way. Here's also a notable change in the songwriting process, though it's not completely different from its predecessor, but more focused. Each one of the here included seven songs has epic proportions, but nevertheless the material will leave a trace in your memory. Mostly the entire tempo is slow and hypnotic, while 'At the Birth of the Human Shadow' kicks off with a faster pace, and I always love it when such a heavy beast sets in faster motion, due to its overwhelming effect on the listener. 'Cold Air' comes across like an adaption of Black Sabbath's 'Iron Man' while 'My Home the Gallows' could be played at the next funeral march. 'The Séance' is uncomromising, mountainous, and it can drag you down into the deepest abyss of your soul. An epic journey as thoughtful and compelling as it is bleak and haunting. It's one of my personal surprises in 2008 and FALL OF THE IDOLS have produced their best work to date.
(KK)