ETT ROP PÅ HJÄLP (Hur Svårt Kan Det Vara?) CD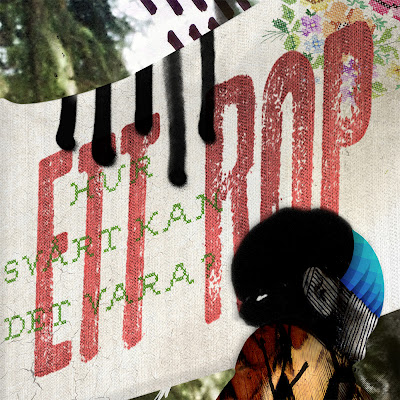 It was not long ago that I complained about the increasing lack of creativity among 1970's heavy rock revivalists and suddenly ETT ROP PÅ HJÄLP appear out of nowhere with their debut album and give me the opportunity to think again. Thanks guys! To say that ETT ROP PÅ HJÄLP do everything differently would simply be a lie, but they have a decisive advantage over some of their companions. These Swedish guys have a couple of oustanding tracks in hand that radiate an own distinctive personality, even if the Swedish vocals recalls November. But unlike November, ETT ROP PÅ HJÄLP feels a great affinity for 1960's psychedelica and folk. That is already noticeable in the wonderful opening track 'Den Siste Altruisten' where heavy blues was mixed with 1960's acid rock and a dash of folk music. It marks a great beginning of an atmospheric journey through different moods.
The variety of the included nine songs keeps it interesting and sometimes I was really surprised about the unexpected twists in a couple of songs. For example, 'Ärendet' kicks off in best 1970's heavy rock tradition, when suddenly the band shifts towards a surf rock direction with a twangy, guitar sound. The result sounds much better as one could imagine. Fortunately this is not the only moment when ETT ROP PÅ HJÄLP convince me with their creative casualness.
'Vänförfrågan' once again showcases their predilection for twangy guitars in best Ventures vein, but don't worry, this is first and foremost a bluesy heavy rock album. Admittedly, there are only very few cuts that will be forgotten quickly such as 'Tvål & Alkohol' which doesn't come up with more than standardized retro rock. You're better off listening to 'Den Europeiska Löken' that has taken my heart by storm due to its stirring energy and powerful melodies. Not forgetting the effective arrangement here. Overall, this an exceptionally good start for a promising new band. Give them a chance, if you love the 1960's and 1970's.
(KK)