EMBERCROW (Trails To The Sun) MCD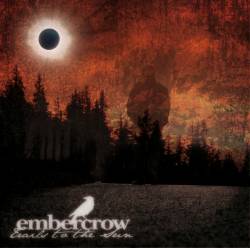 EMBERCROW come from the north of Germany and 'Trails To The Sun' is their first self-financed EP. With youthful unconcern and unspoilt creativity this five guys aroused my interest, and it is obvious that EMBERCROW are talented songwriter. Here are plenty of nice melodies and catchy hooklines and the execution is almost flawless. Only the vocals sometimes sound a little colourless, but one should consider that this is a young band. Citing a wide range of influences such as later Hellacopters, Black Sabbath or Lake Of Tears, it's easy to see that 'Trails To The Sun' is characterized by a gloomy atmosphere without becoming too pathetic.
The MCD is comprised of five varied songs, which I find partially satisfactory. 'New Dawn Kid' is a punk driven rock 'n' roll anthem that is equipped with an irresistible chorus whereas 'Empyrean Opacifier' can't deny its proximity to early Black Sabbath despite the integrated keyboards and the middle section with its slight prog leanings. The keyboards, which sometimes appear, ensure a nice 1970's vibe akin to bands like Deep Purple or Uriah Heep. EMBERCROW reveal great potential and 'Trails To The Sun' leaves behind a very good impression. Even the designing of this MCD is appealing and very professional. I am sure that we will hear much more of EMBERCROW in the future. Good luck guys!
(KK)