ELECTRIC TAURUS (Veneralia) CD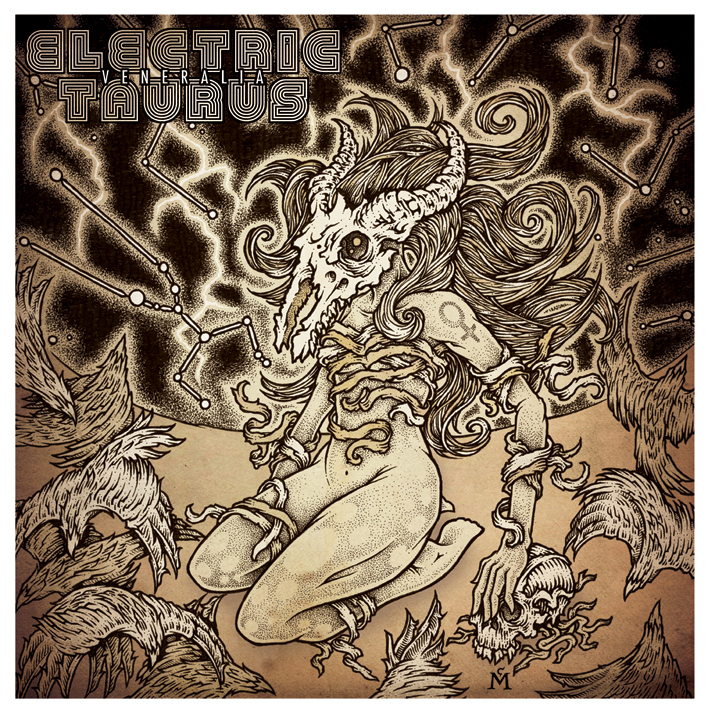 What starts out with a slow and doomy riff reminiscent of Electric Wizard becomes a cool journey through the world of fuzzy, heavy music. 'Cause just in the moment I had made myself ready for another slow-mo Doom band, the band rocks out with riffs fulla 70s Heavy Rock groove that I had to start banging my head. And while in repeated listens I though to describe this as a mix of 70s fuzz and modern fuzz rock, the moment I wanted to write that down I smiled and thought that I am an old man. Why? 'Cause in my mind the late 90s Stoner Rock movement to me is still modern. Damn that was 15 years ago already. And in all these years a lot of bands came, some stayed 'til now, there have been a lot of releases and Electric Taurus surely are not the innovators of this scene. And for me they do not need to be that.
I just like the way they deliver their Heavy Rock. Especially when they do not get too modern, if you know what I mean. I lately thougth that there is little bands from todays Retro Rock movement that can do it for me like the old Prog, Psychedelic and Krautrock bands of the early 70s do it for me. But Electric Taurus do it pretty fine when they concentrate on that side of their influences. The raw guitar tone alone is really something for me. Fits the raw mid-ranged vocals, too. And just give the nearly 12 minutes long 'Mescalina/At The Edge Of The Earth' a listen. You get everything you need from a good Psychedelic/Prog Rock song. The Irish trio has a bit of mid-tempo Doom going on as well in the heavy rocking 'Two Gods/Caput Algol'. This band is definitely worth giving a try. I would bet you will enjoy this if you dig 70s/Retro as well as Stoner Rock.
(Thorsten Frahling)
www.reverbnation.com/electrictaurus