ELECTRIC RED (In This Machine) CD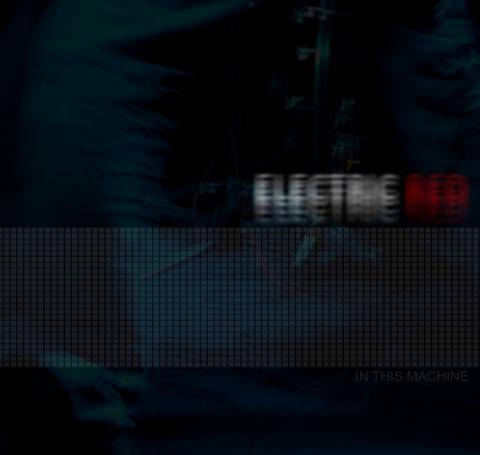 Anyone who thinks that Buzzville Records is only limited to bands who revive the spirit of 1970's influenced heavy rock (or metal) has to think again, because Ireland's ELECTRIC RED deviate from the label's band roster. Their debut album 'In This Machine', released in summer 2010, is a combination of different styles, ranging from alternative and progressive rock through hardcore to sludge and hardrock. All this is supplemented with a distinctive metal edge. That may sound a bit confusing, but nevertheless ELECTRIC RED has created a homogeneous, almost individual sound. Here are a lot of carefully-crafted textures, time/signature changes and complex drumming and you need a certain period of time to gain access to this album. After that you'll recognize that some of the nine tracks are more melodious than expected.
What is also very pleasant is the fact that these four guys know how to handle their instruments, and manage the constant interplay between control and abandon. The chemistry and interplay between the musicians on 'In This Machine' are thrilling to hear, especially during songs like 'The Storm' or 'Smiling Fool'. For me personally, the title track is a flawless example of their qualities. Even if the vocals leave something to be desired, you get a good share of creative riffage and murky guitar solos throughout. Quite frequently the vocals remind me to Ian MacKaye and Guy Picciotto from Fugazi and it would come as no surprise if the band has a desire for mid-1980's Washington/DC hardcore.
In all other respects, however, ELECTRIC RED takes a more progressive approach, blending in alternative rock with sludge metal while keeping the songs at a moderate length. The two guitars blend into a heavy eclectic riff storm, but there is still enough space for quieter moments so that the arrangements are always rich and varied. The songs on 'In This Machine' constantly shift, morph and transform themselves, sometimes raging with fury, sometimes settling into relaxed interludes that still boil with a dark menace underneath their calm surface. Another plus is the production. It is mixed well and all instruments sound especially clear and crisp. ELECTRIC RED has found a groove that should resonate with a lot of people. I gotta say, I really like this album, every time I listen to it again, I like it even more. Well worth the money as long as you're interested in modern heavy progressive rock/metal.
(KK)
www.myspace.com/electricredband