ELECTRIC ORANGE (Netto) CD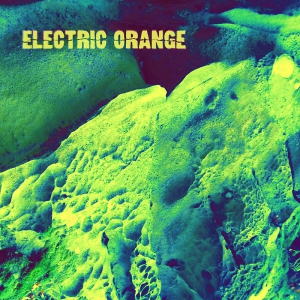 Since 20 years ELECTRIC ORANGE keep the flame of psychedelic krautrock lit and their latest album 'Netto' shows that they are still bursting with ideas and inspiration. Released in 2011 by Sulatron Records, 'Netto' is a monument of trippy, improvised, instrumental soundscapes that possesses a heaviness without an over-reliance on the blues or a dependency on rock cliches. The album features long jams which seem to meander through different space and time continuums, without boring the listener. This is mainly due to the fact that 'Netto', though largely improvisational, is a focused album and no wild muddle. ELECTRIC ORANGE consists of true sonic alchemists who know exactly what they want. Thus, 'Netto' is a multi-dimensional experience which you should hear with headphones and without interruption.
Right from the start, ELECTRIC ORANGE create an almost endless tunnel of sound while the hypnotic songs draw you in deeper and deeper to the psychoactive vortex of 'Netto'. Everything is based on a classic rock instrumentation (guitar, bass, drums), but with the help of Mellotron, Moog and Farfisa (to name just a few) arises a kaleidoscopic sound picture that is very varied overall. For instance, 'Fluff' makes you want to dream and recalls mid-1970's Hawkwind wheras 'Perpetuum Mobiliar' is much more abstract and experimental comparable to early Tangerine Dream. But despite all references to the 1970's, 'Netto' never gives the impression as if it tries desperately to revive old times. ELECTRIC ORANGE builds a bridge between yesterday and today and has managed to create their own captivating sonic world.
It does not make sense for me to describe each song, because the result would be a short story. There is so much going on here, you just have to hear it for yourself. The songs are a mixture of shorter composed pieces and longer jams, ranging from 2:45 minutes to 14:58 minutes. As previously stated, there is no real break and the tracks are linked to one another. To this shall be added an excellent production, done by Eroc (ex-Grobschnitt) who was an institution in the German rock scene of the early 1970's. There's is so much attention for detail, so that you won't miss anything. Anyway, 'Netto' should not be missing in every well-stocked psychedelic/krautrock/progressive collection. It is truly hard to get better then ELECTRIC ORANGE, if you play this kind of mind-expanding music.
(KK)