EL HIJO DE LA AURORA (Lemuria) CD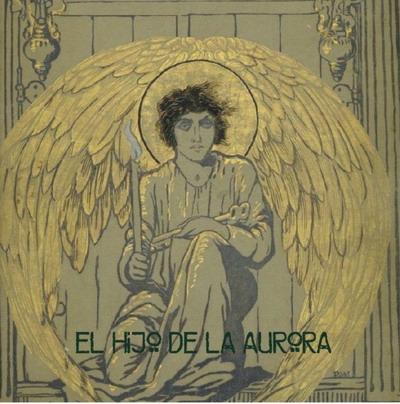 It seems as if the Peruvian band EL HIJO DE LA AURORA have a preference for Led Zeppelin, because they have wrapped 'Lemuria' in the same way as 'In Through The Out Door'. There's also a printed brown paper bag around the CD cover and in the inside of the booklet four symbols are to be found here. There are, however, considerable differences between both bands, even tough EL HIJO DE LA AURORA sound as if we still have 1972. 'Lemuria' is less blues rock than Led Zeppelin, but more psychedelic, including two long tracks (actually it's only one) that are divided into different parts. Unfortunately, the band has only limited success in arranging epic songs, especially the last thirteen-minutes long part of 'Lemuria' is very tedious and packed with too many cheesy stereotypes from the 1970's. In this instance it is a longwinded, poorly executed guitar solo and some female background vocals which driving me nuts, because it seems there's no end in sight.
The first part is more interesting, in which references to early Black Sabbath, early Grand Funk Railroad and Melvins 'Lysol' abound. 'Deus Sol Invictus' and 'Portal a Venus' are among the best songs of the album, although 'Deus Sol Invictus' is definitely much too short. 'Portal a Venus' surprises with a guest appearance of Reino Ermitaño vocalist Tania Duarte, and her rough, compelling style ensures to strenghten the intensity of the song. However, she is just one of many guest musicians here, but I don't know any of the other people. Her contribution for 'Cuervo Negro' isn't so noticeable, particularly because her voice is more in the background, but this track demonstrates the band's fondness for hammond organs. EL HIJO DE LA AURORA made every effort to record an authentic, trippy retro album, and so it's no surprise that they also use a theremin and a moog synth, but they have to improve their songwriting skills and there's something wrong with the drummer. This band will need some more time until they play in the same league like other South American heavy psych bands (Los Natas, La Ira De Dios, Serpentina Satelite). Nevertheless, 'Lemuria' is a nice debut from an interesting band.
(KK)
www.myspace.com/elhijodelaaurora