DSW (Dust Storm Warning) CD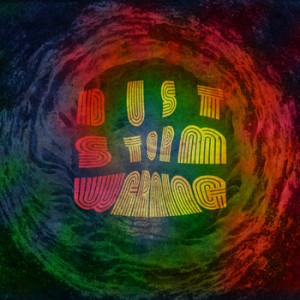 Hailing from Italy, 'Dust Storm Warning' is DSW's debut album and offers new stuff for all fans of Unida, Kyuss, Acrimony and Sixty Watt Shaman. Basically, I could end the review now, if there were not the band's penchant for instrumental jam sessions. That's of course nothing new, but it ensures for more variety. Altogether, there are 3 instrumental jams on 'Dust Storm Warning' which are well done. Other than that there are thick, heavy grooves galore and tons of fuzzed-out riffs as well as gruff vocals.
As regards the latter, I have to admit that I feel quickly bored because the vocals sound so forced and one-dimensional. It has a soporific effect on me and furthermore it seems to me that singer Wolf is more interested in copying his role models (especially Dan Kerzwick of Sixty Watt Shaman and John Garcia) instead of finding his own identity. Fortunately the massive guitar riffs compensate a lot as well as the powerful production. What I also like is that DSW do not always follow the same patterns. 'Space Cubeship' is less groovy while 'Dune' is like an oasis of tranquility. Moreover, it's one of the songs where the vocalist keeps quiet.
Another good tune is 'Sherpa' with some very nice blues-infected guitar work whereas 'Requiem' is perhaps the most doom-y cut on this album. On the whole, 'Dust Storm Warning' shows an enthusiastic and passionate young band that is still at an early stage (DSW was formed in 2010). When one keeps this in mind, I conclude that this is a very solid debut full-length which lives from its dynamic and natural production. DSW should work even harder on bringing out their own personality and it would be desirable if singer Wolf exercises restraint as for example in the beginning of 'Lonely Coyote'. Fitting in perfectly, the luxurious packaging that shows the good taste of Acid Cosmonaut Records.
(KK)
www.reverbnation.com/dawnstormwatchers