DIXIE WITCH (Let It Roll) LP/CD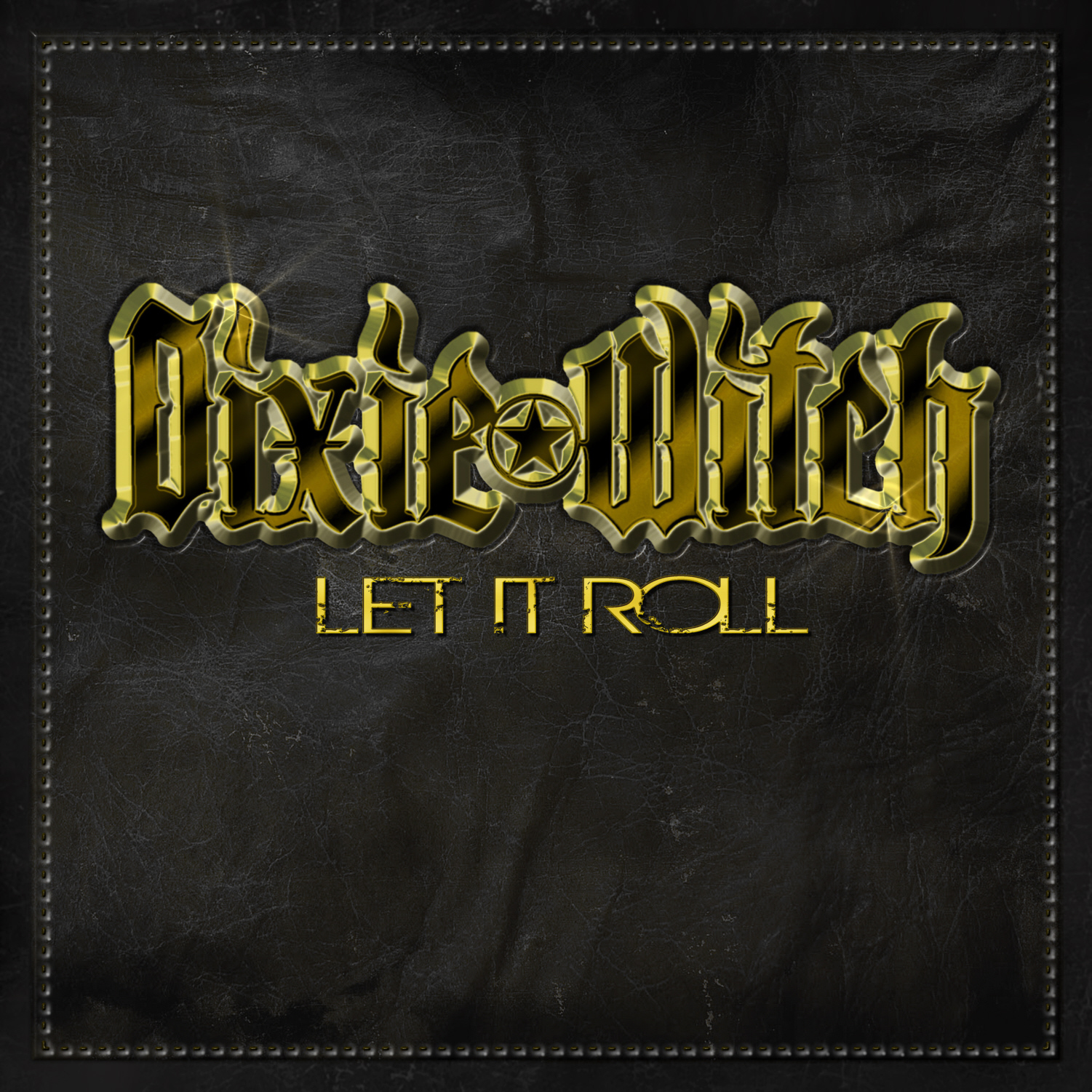 Yes, I'm a huge fan of Texas' DIXIE WITCH. They are the perfect embodiment of a heavy power trio that is driven by the immortal spirit of rock 'n' roll. All this is rounded off by a soulful and positive vibe that is hard to find these days in heavy music. Even though 'One Bird Two Stones' is their weakest album (especially in direct comparisons with the masterful debut 'Into The Sun'), it will not change the fact that DIXIE WITCH is an oustanding band. No wonder, then, that I was very happy when Small Stone Records announced the release of the band's fourth full-length 'Let It Roll'. First off: I am not disappointed, but quite the opposite. This is definitely one of their strongest albums and I understand drummer/vocalist Trinidad Leal, who told me after the show in Stuttgart that 'Let It Roll' is something like a new start for the band (by the way, here's a review of that show).
I think one of the reasons is also the new guitarist Joshua 'JT' Todd Smith who fits perfectly into the band. The first cut on their new album is entitled 'Let It Roll' and it is their signature song. I don't know if there is a finer tune for an opening song that features the combination of heavy riffs, forceful rhythms, and Trindad's charismatic vocals than what you will find here. There is something about their songwriting where you really feel the emotion of the songs and the music reinforces that and takes you to a higher level. Basically, there's not a bad tune on this album. 'Red Song' is a powerful, ass-kickin' anthem that touched me really deep, but actually the entire album is bursting with power and life. As has been the case in the past, Trindad shares the vocals with bassist Curt Christenson or, in other words, there are three tracks where 'CC' takes over the lead vocals.
To be honest, he can not hold the candle to the soulful yet rough edge singing of drummer Trinidad, but nevertheless, Curt is doing a good job. Moreover, its provides for additional variety. All in all, 'Let It Roll' is a killer album and I can only hope that it will develop a broader fan base. One thing, though, is perfectly clear, and that is that no producer in this world will manage to capture the overpowering live energy of DIXIE WITCH. You have to see them on stage to understand what makes them so great and unique. Meanwhile, I advise you to buy 'Let It Roll' because DIXIE WITCH is still a formidable force to be reckoned with.
(KK)