DEXTER JONES' CIRCUS ORCHESTRA (If Light Can't Save Us, I Know Darkness Will) LP/CD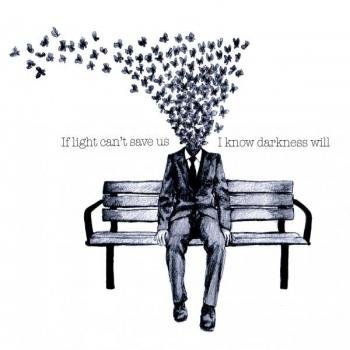 Until recently, I did not pay much heed to this Swedish band, because the previous album 'Side by Side' didn't get me all too excited. Somehow I have heard it all before, but performed in a more compelling way. But it was obvious that they had great potential, which is why I was interested in receiving a promo copy of the band's third effort, released by Fuzzorama Records in early 2010. It was a splendid decision that ensures that I changed my mind completely. DEXTER JONES' CIRCUS ORCHESTRA make use of their full potential, which results in a wonderful album that offers a lot to the listener. Apart from the excellent playing skills, the band has managed to write eleven soulful cuts which convince with carefully arranged song structures. Their music still draws from influences of the 1970's particularly bands as, for example, Thin Lizzy, Allman Brothers, Lynyrd Skynyrd or Free have left their mark.
In doing this, they focus less on huge riffs, but more on varied arrangements and a relaxed atmosphere. There's no anxiety about pop music, so that most of the tracks are very catchy without compromising depth. But that doesn't mean less rock: DEXTER JONES' CIRCUS ORCHESTRA prove it with excellent songs such as 'Both of Us' or 'Little Man', whereas the last one shows clearly that this guys have learned their Thin Lizzy lesson well. Just listen to the superb twin guitar harmonies. But it's not a cheap rip off but more a successful processing from its own influences. On the other hand, 'The Silence is far too Loud' or 'Left to Life Abide' reveals a great affinity for southern rock, and here too they convince me with great songwriting skills and a flawless execution. What is also striking is how harmonic everything flows together. It seems as if the chemistry within the band is fully intact and 'If Light Can't Save Us,....' impressively confirms that DEXTER JONES' CIRCUS ORCHESTRA is well on the way to establishing themselves as a strong musical force.
Here it is noticeable that the band has worked on themselves since its foundation in 2000, so that this record is a huge step forward for the band. I wonder if it may be due to guitarist Mattew Bethancourt (Josiah, Kings of Frog Island, Cherry Coke), who joined the band before the recordings, but no matter what the reason may be, for one thing is clear, and that is that this is a magnificent record. The top-notch production also ensures total listening pleasure. Despite the fact that this album is strongly influenced by the 1970's, it sounds very modern and not a little antiquated. It is a very pleasant surprise and should appeal to fans of good music. In addition, there is also a bonus cut on the gatefold vinyl edition, which is particularly interesting for all vinyl junkies. In that sense, I strongly recommend you to buy a copy of this oustanding piece of work.
(KK)
www.myspace.com/dexterjonescircusorchestra