DEAN ALLEN FOYD (Road To Atlas) 10" EP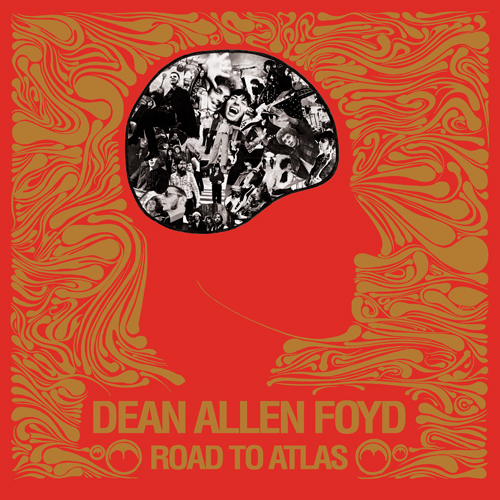 After releasing their debut album 'The Sounds Can Be So Cruel' (review here) in 2012, Sweden's DEAN ALLEN FOYD don't waste much time and start in 2013 with a new five-track 10" EP. With 'Road To Atlas', the band goes increasingly deeper into the psychedelic matter. They go so far that one gets the impression this EP has been released in the late 1960s.
DEAN ALLEN FOYD's creativity is completely unrestrained, and they still have a distinct tendency towards experimentation, just like their psychedelic forefathers from the 1960s. What's even better is that DEAN ALLEN FOYD always sound exceptionally balanced and excitingly natural. Their blend of psychedelia, rock, folk, blues and improvisational sounds is very homogeneous and song-orientated, despite all of the sonic experiments. For this reason alone, I really dig the new tunes on 'Road To Atlas'.
Added to this are the arrangements, which are packed with surprises. This is in particular true for 'Sadness Of Mankind', but also 'Insects' is like a bag full of lysergic goodies as well as 'HWY Lost (Revisited)'. Overall, 'Road To Atlas' sucks you into the portal of what the 1960s were all about politically, socially, and musically. It's rebellious, it's inspiring and perfect for the music lover who romanticizes the rock 'n' roll revolution of that decade. If you think you are the person I am referring to, go and get a copy - you won't regret it!
(KK)
www.facebook.com/deanallenfoydmusic