DAWN OF WINTER (The Skull Of The Sorcerer) 12" EP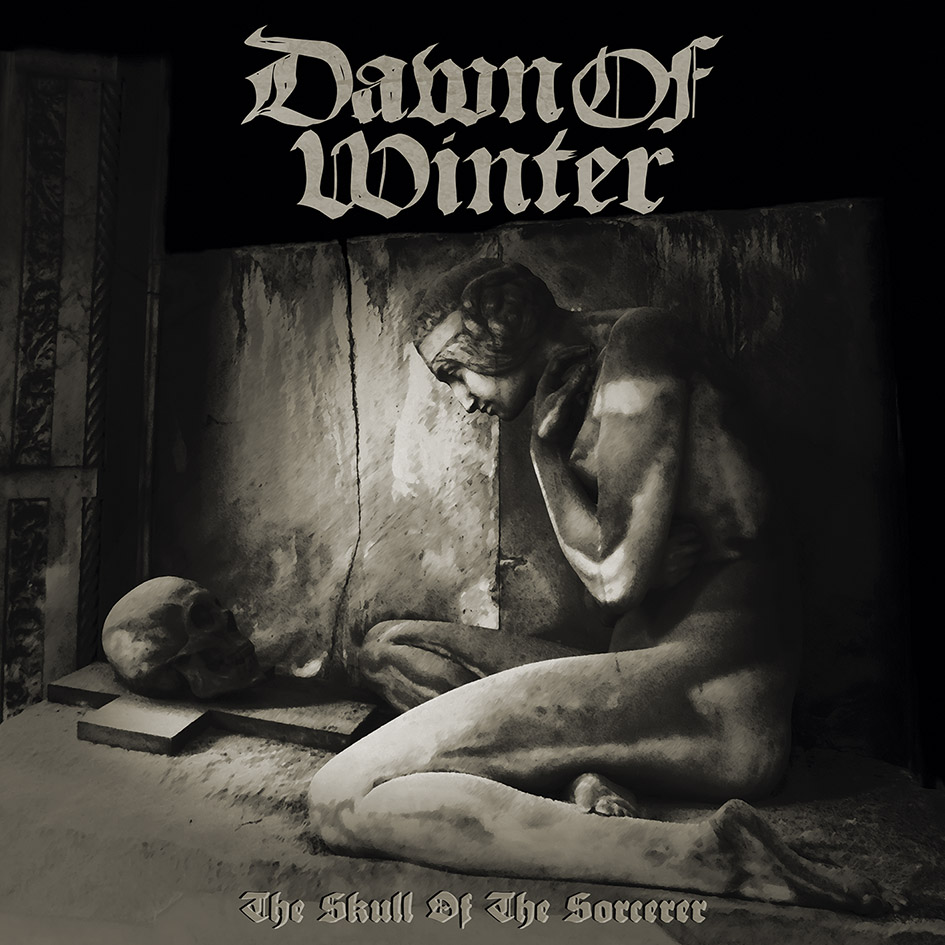 For me, Germany's Dawn Of Winter will always will be linked to my Doom awakening so to speak. In times before the big boom of the early years of this century, I could barely get informations about Doom from the interwebs and just found most of the infos in my old German Metal magazines and bought literally everything I could get from local record stores. I remember the day I bought Dawn Of Winter's first album amongst others very well. Funny that I do not own their second full-length though. Heard it at a friend's place and it did not impress me like the first one did. So here I sit and wonder while I enjoy the repeated listening of their new vinyl-only EP.
Starting off with the rather short mid-temp track 'Dagon's Blood'. And I smile. People who know me well, should know why. If you do not...it is not so hard to find out with a little research. Nevertheless the song is a nice opener and got a slight Manowar edge due to the refrain. I had never thought to hear the rather imperative phrase "Scream And Shout" in a Doom song. Next is the title track here things are slowed down to what makes a good pace for an epic track. It ends rather abruptly with a real quick fade out of the solo. And you can think about Gerrit Mutz and his vocals what you want, but the guy knows how to create a refrain to shout along with.
Then 'By The Blessing Of Death' marries the slow epicness of the title track and the more leaned towards metal opener and should go down well if the band plays live again. 'In Servitude To Destiny' is a pathetic Doom song with everything needed for a funeral-kind of atmosphere. Acoustic guitars, slow riffs and Gerrit's wailing vocals that get a little over the edge for me sometimes. Altogether this is a damn solid release. Might not be everybodys cup of tea, but Dawn Of WInter never were. Give 'By The Blessing Of Death' a listen if possible and if you like that one, buy this piece of wax.
(Thorsten Frahling)