CHILLIHOUNDS (Shake Your Skull) CD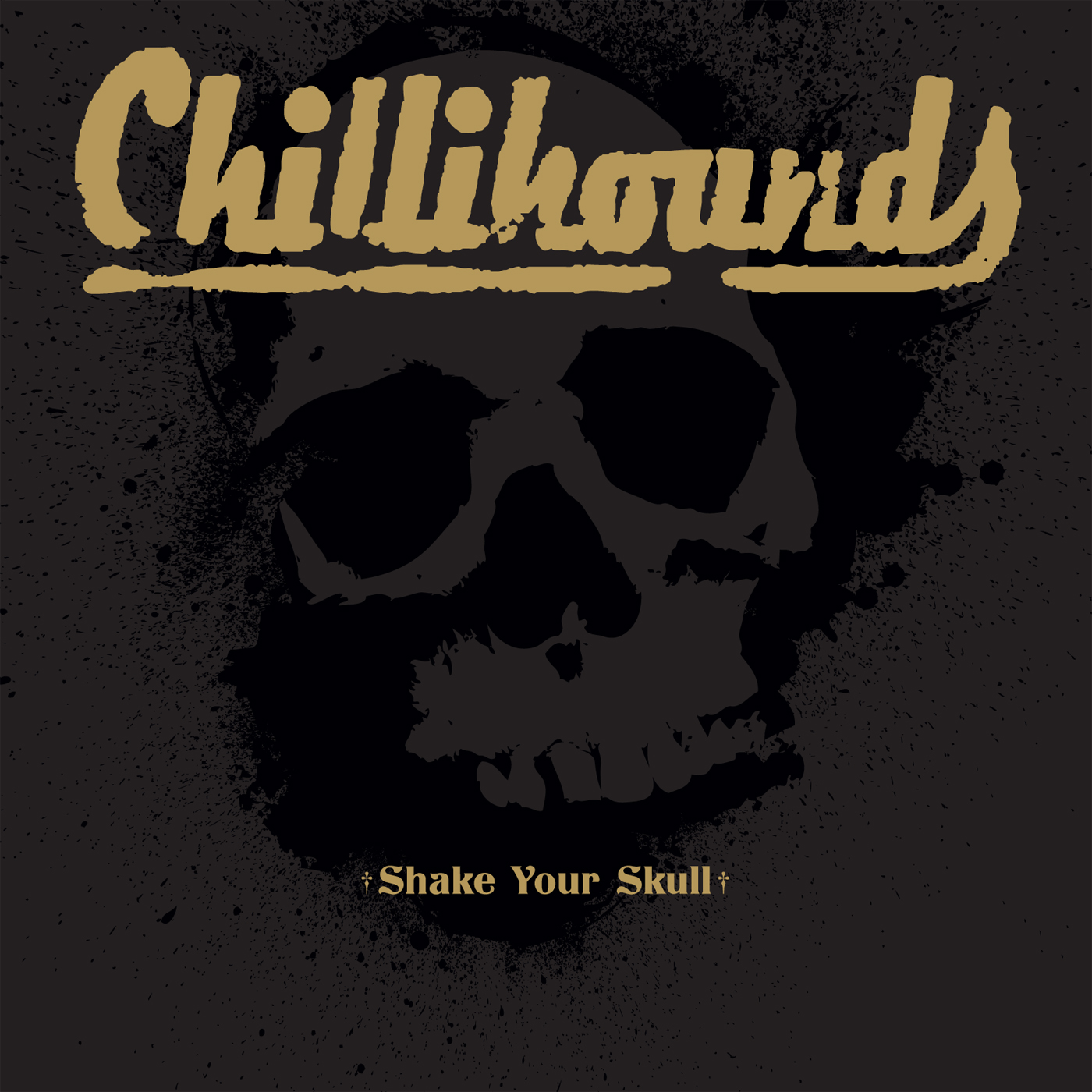 Have you ever asked yourself what it would sound like if AC/DC and The Cult had met to record an album? If so, then you should listen to the third full-length of Sweden's CHILLIHOUNDS. Of course, my vague description does not exactly meet the point, but shows the direction in which these cats are heading. 'Shake Your Skull' is a successful bow to good old granddaddy rock 'n' roll who finds himself this time knee-deep in the Mississippi delta. Sometimes, he's able to free himself from the clutches of Howlin' Wolf and Bukka White, but especially with the song 'Mark Of Cain' there is no chance to escape.
Otherwise, CHILLIHOUNDS rock out with their cocks out. Straight and loud. To avoid boredom CHILLHOUNDS definitely have a knack for writing catchy songs. For me this group is on par with '77 (the Spanish band) and more interesting than Airbourne, because they have more to offer. CHILLHOUNDS' songs have a soulful edge, largely due to Gabriel Aadland (lead vocals/rhythm guitar). He sounds like a young Ian Astbury with a lower vocal range. In addition, the whole performance is very well done including a top-notch production. 'Shake Your Skull' is energetic, fun, and good entertainment. CHILLHOUNDS carry the torch of blues-soaked rock 'n' roll and I hope they continue on, because they've got what it takes.
(KK)