CENTRIFUGE (Visions Old, Feelings Cold) CD-R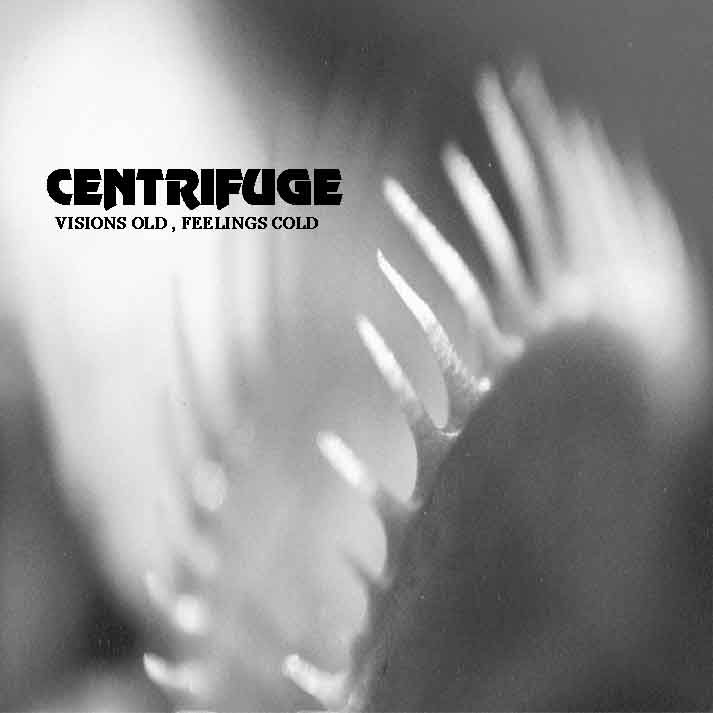 One of the best hidden US-underground heavy doom bands returns with a new and stronger release. Their first one, titled "Taste of Gray" received some good reviews in the underground press, and with "Visions Old, Feelings Cold" they will sureley become much more good critics. In opposite to "Taste of Gray", CENTRIFUGE have added a stronger 70's doom influence in their song-material. The expressive slow and heavy opener "Shunt" is a good example, but this isn't the only outstanding song here. Todd Fabian vocalstyle is hard to pigeon-hole. He mostly uses clear vocals, which still reminds be a bit to softer Godflesh, as I've said it before in the "Taste of Gray" review.
There's something special in CENTRIFUGE's sound. A strong heavy doom influence, but they play it more in a mechanical way....hmm, hard to describe. That's another reason, while Godflesh are always on my mind, while listening to CENTRIFUGE. But don't misunderstand, they haven't much in common with the UK-innovators, but there's the same 'cold' vibe in their sound. Something that sounds very isolated and desperate to my ears. "Underneath" is another good song with its different breaks and changes, but there aren't any worse songs on it and so I give you the advice to check out the CENTRIFUGE homepage for additional infos.