BROTHERHOOD OF SLEEP (s/t) CD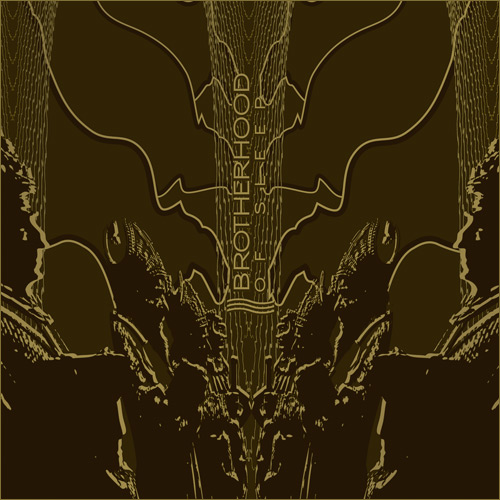 Suisound/C.T.S. Productions, a new small label headquartered in Athens, Greece, brings us the debut of a new Greek instrumental band that is named BROTHERHOOD OF SLEEP. The first thing that strikes one about this album is the tastefully decorated cover artwork, a custom textured digipack with gold etching and additional booklet. Although the music is not as spectacular as the packaging, BROTHERHOOD OF SLEEP manage it to cast their spell on me. Well, not over the whole album length, because all four songs have an extended playing time of approximate 10 minutes and there's a lack of compositional quality, but nevertheless there are some very enjoyable moments. BROTHERHOOD OF SLEEP had a lot of influences from bands like Black Sabbath, Pelican and Los Natas, whereas drummer Serafim G. seems to be deeply ingrained in jazz tradition.
Maybe I am wrong, but his style is extremely loose and fluid, including rebounding sticks. He makes all the difference in comparison with bands being at home in the same musical region. The band works with various dynamics so that the listening experience is comparable with a ride through a dark rugged landscape. Personally, I very much like the psychedelic floating segments such as the beginning of 'Hate Forecast', because not every heavy riff is really mandatory. Even greater that the band is getting back to the quieter segments here. If you want to get an visual impression of this three guys I recommend to watch the video track of 'Into Our Sea Of Melting Dreams' that looks very good. In conclusion, the music of BROTHERHOOD OF SLEEP has room for improvement, but nonetheless it's a successful debut.
(KK)
http://www.brotherhoodofsleep.net