BLOOD OF THE SUN (Burning On The Wings Of Desire) LP/CD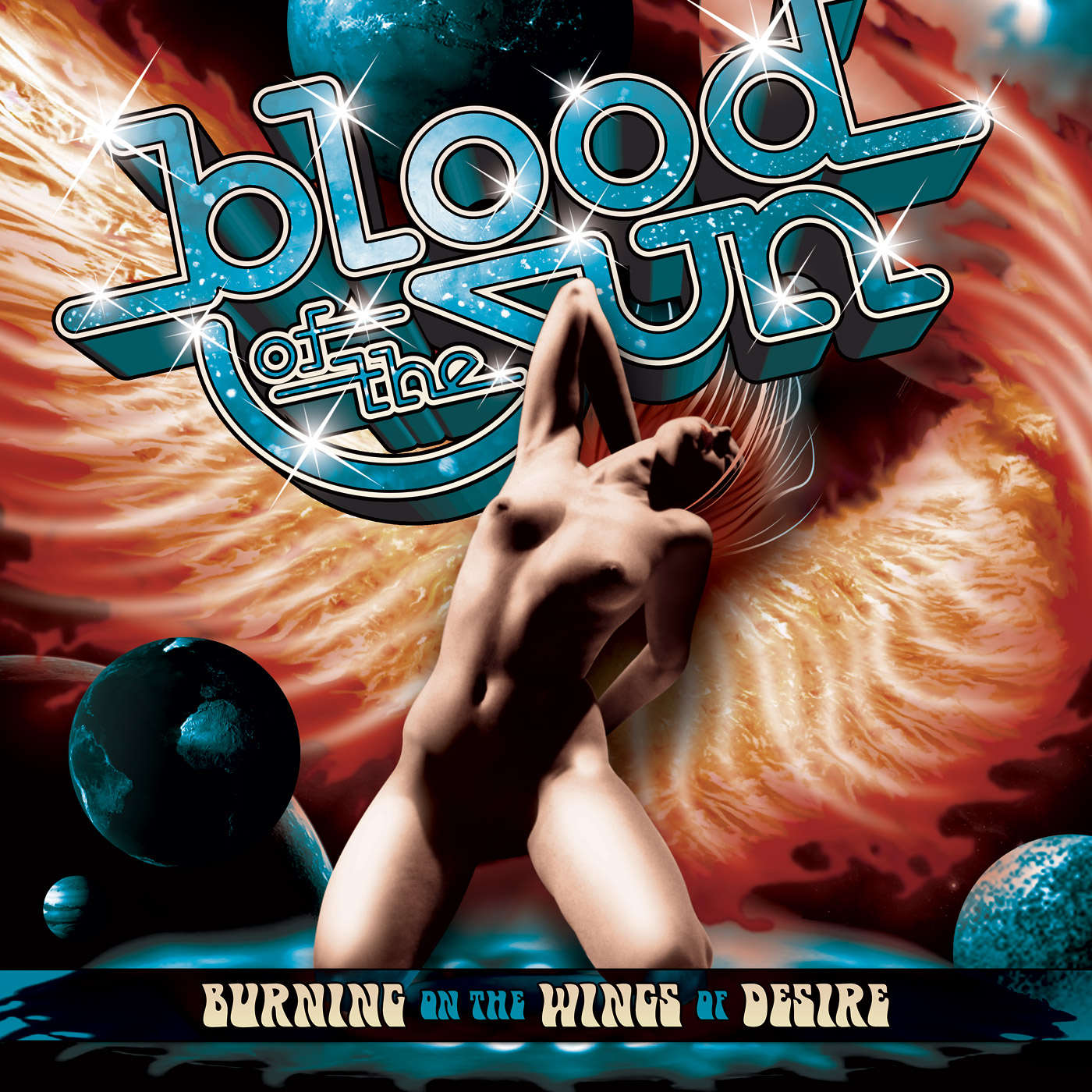 The fourth full-length of Texan hard rock machine BLOOD OF THE SUN is one of my most anticipated 2012 albums. While other bands try to replicate the sound of the 1970's (with varying degrees of success), BLOOD OF THE SUN distills out the essence of heaviest 1970's rock and transfers it to the present day. This is complemented by great enthusiasm, great muscianship and, best of all, a lot of great songs. Even the many changes in the line-up did not withhold drummer Henry Vasquez (Saint Vitus) and keyboarder Dave Gryder to carry on the tradition of the classic organ-driven rock style. Equally unforgettable was their performance at Roadburn 2008 where BLOOD OF THE SUN blew the roof off the 013. That was 4 years ago and the band had just released their last album 'Death Ride' (review here). It was rather obvious that during this period a lot of things happened.
First, the band has been signed by Listenable Records and of course there were some changes in the line-up, what else. Recently joining the band have been vocalist John O'Daniel and guitarist Rusty Burns of Point Blank as well as Tony Reed (Mos Generator, Stone Axe) who we know and appreciate as a creative jack of all trades. And as if that were not enough well-known names, Scott 'Wino' Weinrich was hired as a guest vocalist for one song. Does this all sound good to you? If so, then you certainly won't be disappointed by 'Burning On The Wings Of Desire'.
For my part, I am extremely pleased that BLOOD OF THE SUN delivered such a strong new record that moves full speed ahead like a 18-wheeler on the fast lane. It is not surprising, then, that the first song has the title 'Let It Roll' because that's exactly what BLOOD OF THE SUN do here. One might add: They do not only roll but also fucking rock, although this should actually be clear for those who know the previous records. This album is chock full of hard-driving guitar riffs, powerful vocals, excellent bass and drums and phenomenal keyboard wizardry. Moreover, here we have 8 catchy tunes that are guaranteed to stay with the listener for a long time.
It is therefore not easy for me to choose individual songs, since each of them has its special charm. 'Let It Roll' is a thunderous boogie-infused opener whereas 'Brings Me Down' goes in a southern rock direction, and is reminiscent of John O'Daniel's and Rusty Burns' own band Point Blank. Basically, 'Brings Me Down' would have fitted well in Point Blank's 1977 album 'Second Season', and there's certainly nothing wrong with that (because that is a very good album, though not as good as the debut). It comes as no surprise to hear that Scott 'Wino' Weinrich has done a fantastic job on the last track 'Good And Evil'. Due to the thought-provoking lyrics and his intense vocals, it's one of the heaviest cuts on 'Burning On The Wings Of Desire'. But, as I said, there are actually no lows what is also due to the fact that it has a perfect length of 39:15 minutes. Overall, an excellent album that is bursting with energy. Just buy it and crank it up loud!
(KK)