BIG YELLOW MAMA (s/t) MCD-R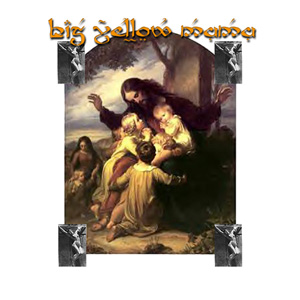 Two years have passed since BIG YELLOW MAMA have released their first demo "Pride Of Dixie". In opposite to the debut demo two things have changed -first- this group is a three piece now and -second- this demo got a better sound although it's still a live recording, but this time taken from a show. Well, and they come up with a more matured sound. The disc kicks off with "First to Fire", introduced by an atmospheric sample and followed by a heavy slab of southern-drenched sludge riffs. The unhuman croaking vocals are fitting perfectly and once again the group has interwoven a neck breaking up-tempo part as in "I won't miss you".
"Take me from this Earth" is played in the same unfriendly vein as the opener and BIG YELLOW MAMA are also showing a more melancholic side here, without becoming cheesy or too mellow. The last song, entitled "Pilldust", is a long winding creepy instrumental cut that is closer to 70's heavy rock and shows that this group is not only trapped in the typical southern sludge patterns. I think, this must have been a powerful and sweaty live show and this band really deserved a proper studio production. If you're a fan of uncomfortable heavy soundz and interested in exploring the US underground than check out this group, especially if you own a label! Once again, a vey professional packaging here.
(KK)