BEDEMON (Symphony Of Shadows) 2LP/CD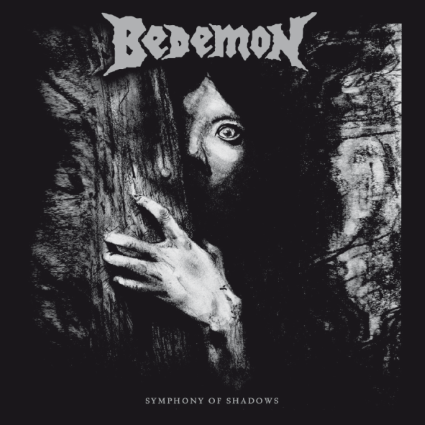 Sometimes miracles still do happen: in this context I refer to the legendary U.S. band BEDEMON, who finally released their first studio album. Basically, BEDEMON was Randy Palmer's creative outlet (before he joined Pentagram in 1974) and never a band in the classic sense. He was supported by Geof O'Keefe, Bobby Liebling and Mike Matthews who together recorded a couple of songs in the late 1970's. These recordings have been official released under the name 'Child Of Darkness' by Black Widow Records in 2004 and show a band that was much heavier and darker than the 1970's version of Pentagram ever was, whereas Liebling sometimes was sounding like a younger Iggy Pop. The reason for the menacing darkness of the early songs must undoubtedly be Palmer's preference for horror films and also 'Symphony Of Shadows' is like an eerie soundtrack for an unreleased, gut-wrenching movie.
Unfortunately, Randy Palmer passed away in August 2002, but the remaining members of BEDEMON (Geof O'Keefe, Mike Matthews and new vocalist Craig Junghandel), have continued to work on 'Symphony Of Shadows' and I am sure that Palmer would be very pleased with the final result. But also I enjoy this album, because it distances itself from the typical doom stuff. This is mainly due to the smeary, unclean production that adds a very individual vibe to the included 9 songs. 'Symphony Of Shadows' is definitely no high gloss recording, but rather a filthy monster that gives a shit about current trends. But also the songs are somehow strange and maladjusted and I need a few passes until I get warm to it. Most of the tracks last longer than 6 minutes - which, however, does not mean that BEDEMON torture the listener with endless riff repetitions. They vary the tempo and there are also some very nice breaks and surprises so that each cut remains exciting.
Of course, Craig Junghandel is no Bobby Liebling, but he does not need to hide its light under a bushel. In contrast to Liebling, Junghandel is more like a classic heavy metal vocalist who fortunately avoids embarrassments such as high pitched screams or something similar. Overall, 'Symphony Of Shadows' is an absolute must for anyone who's interested in doom metal and its beginnings. Once again, BEDEMON have churned out some incredibly sinister songs with plenty of atmosphere and attitude. Very lovely is the fat, informative booklet with extensive liner notes and intimate stories written by Geof O'Keefe, Mike Matthews and Craig Junghandel.
(KK)