BAD BOAT (Lonely Doom) 12"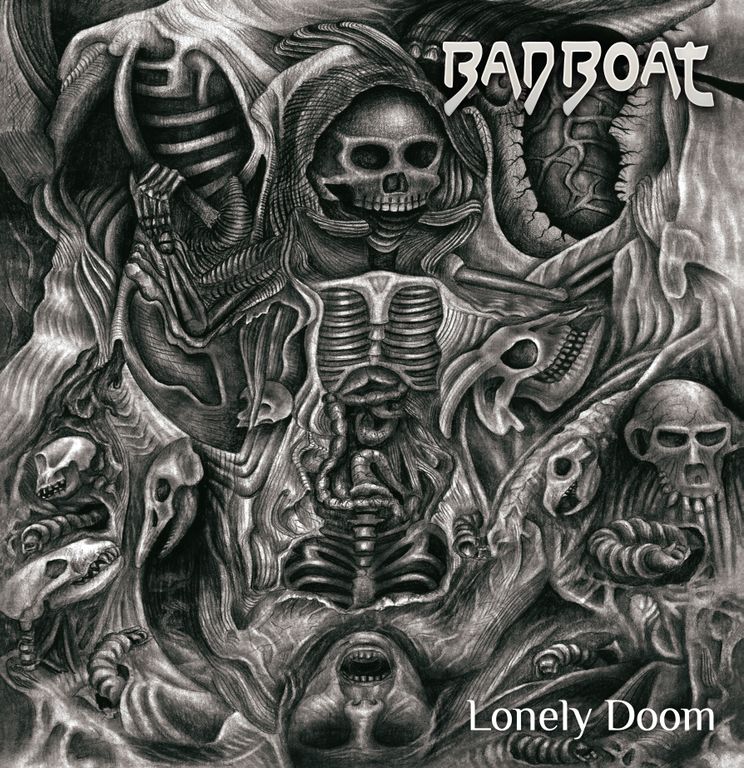 What the hell? I thought I was pretty informed about the Doom stuff that happened in the first decade of this century, but I think I have never heard of Bad Boat. This EP, that is somewhat about 26 minutes long, is a re-release of their last work. 'Lonely Doom' is a strange title cause around that time Doom was everything but a loney genre. But what the hell.
The title track makes the opener as well and surprised the unprepared reviewer with some heavy in-your-face mid-tempo Doom. Shades of Cold Mourning or Penance shine through as the four piece stomps through this song. The second song 'Mechanical World' is much more rock to my surprise. And after a little research I found out that the guys cover old Heavy Rockers Spirit. I should maybe listen to them more often. Bad Boat's version is great though. I really like what they made of it.
The epic 'Lucky To Be Breathing' lives from the interaction of different dynamics, psychedelic and proggy moments and Doom riffs of the old and slow school. Tom Clarke's voice illustrates the title as he sometimes manages to sound like someone who struggles to get the words out but manages it with last power. The fourth and closing track 'Uphill Struggle' takes the sound of the band a little more towards early Electric Wizard and a bit of Vitus. This EP is nothing original at all, but Bad Boat have some great tunes on this one. So if you dig Doom, you better give these guys a listen. It is better late than never.
(Thorsten Frahling)