ARENNA (Beats Of Olarizu) 2LP/CD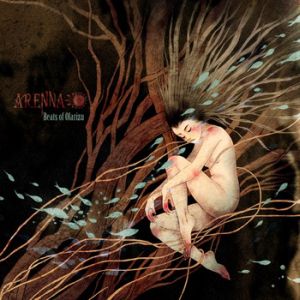 I am truly excited about ARENNA's debut album that has been released in 2011 thru Nasoni Records. The reason for my enthusiasm is the fact that these guys from the Basque Country have succeeded in recording a full-length, which is not only packed with great melodies but also with heavy, muscular riffs. In addition, there is a strong psychedelic edge and a vocalist who manages to set own accents with his characteristic style. But ARENNA is not only about riffs. What I find really intriguing is the emotional impact of 'Beats Of Olarizu'. The fourth track 'Eclipse' is a perfect example for ARENNA's magic. It's drenched in entrancing melancholy and never sounds cheesy or intrusive. The result is simply stunning and gorgeous. That is partly due to the vocals, which, as indicated above, have that certain something.
I have a shrewd idea that some people won't like the singing but I think that is the bonus which sets them apart from other heavy psych bands. Though one hears the common influences from groups such as Kyuss and Colour Haze, it's obvious that ARENNA have significantly more to offer than those who copy without creativity. Furthermore, ARENNA has the right touch in integrating all these trippy effects which make sure that songs as, for example, 'Metamorphosis in Ic (0,9168 g/cm)' will blow your mind. I think, Albert Hoffman would have his joy in it! Therefore, it is necessary that this song is almost 20 minutes long, because a good trip takes a while to release its mind-altering effect.
But most of the tracks on 'Beats Of Olarizu' are much shorter to keep it interesting for the listener. The band wisely alternates hard rockin' with spaced-out textures without completely losing the psychoactive basis. There are moments where it almost seems to me as if early Black Sabbath had fathered an illegitimate child with Hawkwind. In this example one may see that this album is definitely a multifaceted affair. Even though I am no great fan of Billy Anderson, I must say that he had given 'Beats Of Olarizu' the final touch. Overall, ARENNA is a very promising and talented new band and I really dig their first effort. Their sound has attitude which one finds only seldom in current times. Get this album if you are looking for some high times and stellar grooves.
(KK)