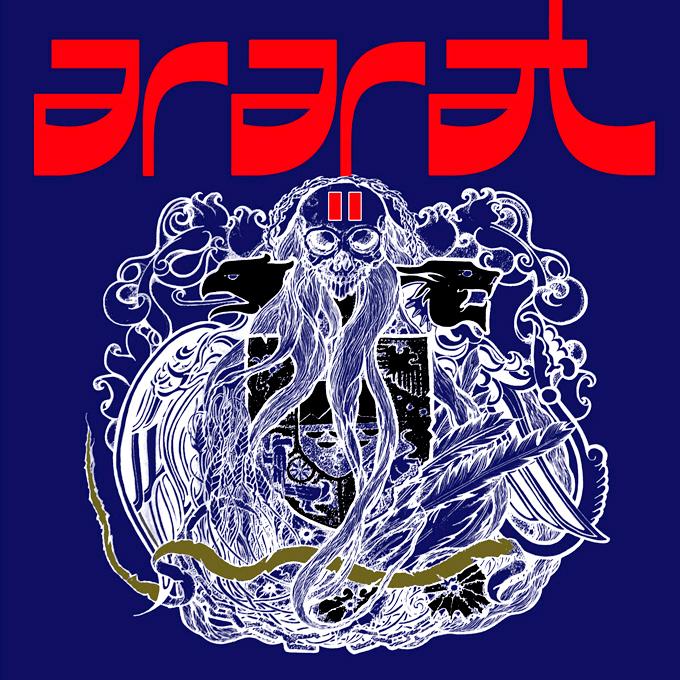 The Argentinian four piece around singer Sergio Chotsourian (some might know him from his former band Los Natas which disbanded only weeks ago), presents their second full-length album on Elektrohasch Records. Simply named 'II', it is a bastard made of Stoner, Psych, Doom, Folk and even Drone elements. The general atmosphere is dark and dirty. Drony soundscapes have been connected with fully acoustic parts or spacey psychedelic sounds and sometimes it all collides in a 16 minutes monster like 'Caballos'. Later on, 'El Immigrante' shows the dark South American folk side of the band. This pure and beautiful piece marks the middle and is also a highlight of the record. The diversity is what makes this one so special.
There are mainly piano driven tracks as well as tough stoner chunks, sometimes with dark melancholic vocals, sometimes just with spoken word samples. Near the end there´s another 15 minutes long monument of a song ('La Ira de Dragon'), filled with psychedelic elements, female vocals and again lots of bass and drum driven parts. Although this variety can also stress the listener a wee bit when the structures seem to get lost in some parts, but the guys always manage to get back and set the listener up for something new or different in the next song.
The seven tracks on 'II' offer nearly one hour of very special entertainment that is hardly comparable to any other band I know. They reach from slow hard bitten stoner songs over acoustic folks parts to drug impregnated psychedelic pieces that seem never to end in a good way. If you like slow doomy sounds and if you're open to folk elements then this is a real tough bastard of a record and you should give this a try – you will be rewarded!
(Thomas Braun)