AMENRA (Mass III) CD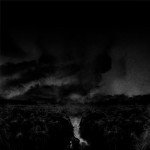 For those who can't get enough of monumental riffs and atmospherics in the vein of later Neurosis should add the new album from Belgium band AMENRA to their list. Released in 2008 through Hypertension Records, 'Mass IIII' consists of all the elements that fans of mid-period Neurosis love; monolithic soundscapes, loud/quiet dynamics, and so on. So far , so good, but especially the vocals kill my interest after only a few minutes, because they're sounding so weak in comparison to the colossal wall-of-guitars. Boring shrilling vocals could have been so much more emotive had they only been given more thought. Sometimes vocalist Colin Van Eeckhout is using clear vocals as in 'Le Gardien des Réves', and I whished he would to this more frequently.
While executed with precision and skill, 'Mass IIII' lacks any individual character to raise it out of mediocrity. The riffs are heavy, the production is powerful and the drums thunder onwards, yet you can't shake the feeling that you've heard this all before. There's nothing particularly remarkable about what they do but likewise there's nothing particularly bad. However, it's this sort of typical performance that offers nothing new to an already saturated sound. A few tracks show a clear potential, so hopefully this can be capitalised upon in future. Trim the individuality and these guys could be something to talk about, but not quite yet.
(KK)