ALIX (Nessun Brivido) MCD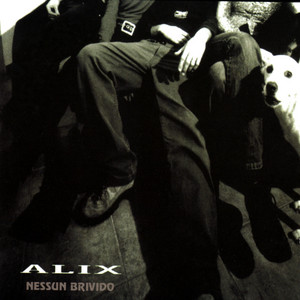 Before this Italian group released their full-length masterpiece "Ground" they come up with this MCD, released on Edgar, and it includes five tracks. To compare it with the album, ALIX were a solid heavy rock band at this state of their exsistence and nearly all of their trademarks like Alice's charismatic are here to find. She sings in her own language what adds a more mediterrean touch to the sound. The sound isn't as heavy as on the full-length, the grooves aren't so ass-kickin' and forceful, and with exception of the last song "Cavallette" the sound is less psychedelic, but "Può Bastare" f.e. shows in a very convincing way what this band is capable of. It's a strong up-tempo rocker with neck-breaking breaks and it's godamn catchy.
Another highlight is "Cavallette", a very trippy and relaxed number played in best "Hawkwind and all that's spaced-out" tradition. Hypnotic rythm patterns are the background for cosmic guitar-feedbacks and at the beginning Alice's throwns in a soft humming. For my taste, this song could go and on, but sad to notice that it ends after only five minutes. If you fall in love with ALIX like me, I like to recommend "Nessun Brivido" to you, and for the case that you want to discover one of the hottest Italian heavy-psych bands check out their brilliant full-length "Ground".
(KK)