ALABAMA THUNDERPUSSY / HALFWAY TO GONE Split 10"/MCD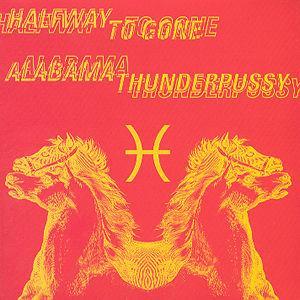 This EP is a co-release between GAME TWO REC and UNDERDOGMA REC. ATP are presenting us two new songs, titled "Heavyweight" and "Rabdos (the strangler)". Especially "Rabdos" is for me one of the most thunderous tracks I've heard from this band. IThe song starts with a bluesy southern-styled melody , which explodes into a fast part with a neckbreaking speed .
It really ROCKS !!! "Heavyweight" is a typical and good ATP rocker. New Jersey's HALFWAY TO GONE features x-members of SOLARIZED and they start with "Darktown Strutter" a fuzzed-out Heavyrock song. I think the next track ,"Thee Song" , is much stronger. It's slower and mostly instrumental with a powerful vibe. That's all I've to write about this Ep so if you're need this item order it from UNDERDOGMA or GAME TWO.
(KK)